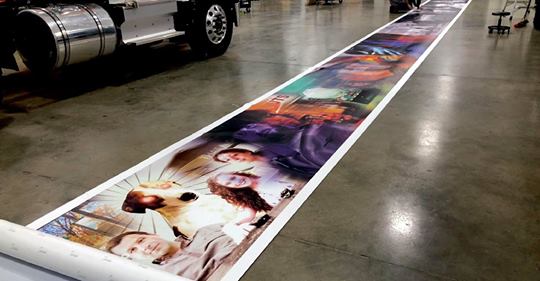 Did you know Texarkana is home to the longest photo in Texas? Imagine it – 118 ft., 422 lbs!
Presented by TRAHC, the Liquid Soul exhibit features the largest photo in Texas. Spanning 118ft, this photo is a physical experience of the film, Liquid Soul, created by local artists and award winning filmmakers Allen Phillips and Trampas Smith of Archfern Films. Their film Liquid Soul won the Platinum Award for Best Experimental Short and the Gold Award for Best Visual FX from the IMDB International Short Film Competition.

Come see it at the Regional Arts Center through January 12!