Top 10 Things to Do in Texarkana Nov. 5-11, 2018
SPOTLIGHT ON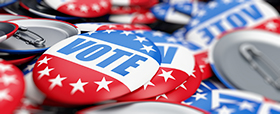 1. GO VOTE!
November 6
Make your voice count – whatever your leanings! Take responsibility. Arkansas polls open 7:30 a.m.-7:30 p.m.; Texas polls open 7 a.m.-7 p.m. View election info for Bowie County & Miller County.
2. Veterans Day Parade and Celebration
Saturday, Nov. 10
The Texarkana Area Veterans Council (TAVC) will host the annual "Veterans Day Parade" this year, beginning at 11AM at East Broad & Hazel Streets. All area organizations, schools, clubs, churches and businesses are invited to participate. The theme this year is "World War I – 100 Years". Come down and wave your American flag in honor of the thousands of veterans who have served YOU and your family for decades! Bring the whole family; teach your children well. Learn more.
and don't miss…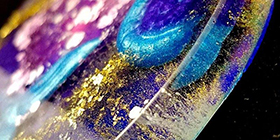 3. Tuesday, Nov. 6
Primal Flow Resin Art, Jewelry & Coaster Class
6-9 p.m. at Primal Flow Studios on East 7th St.
Join us for the highly technical but extremely rewarding world of Resin Art! Learn how to coat Original Artwork, create Original Resin Art using Powdered Mica Pigments, and Create Solid Resin Coasters & Jewelry using stones, small pigmented molds, and alcohol inks! Students keep the pieces they make, which can be picked up a week later after they have cured. Learn more.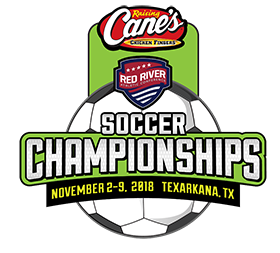 4. Thursday/Friday, Nov. 8-9
Red River Conference Soccer Championship
TAMU-T Eagles Soccer Field. The RRAC tournament is a six-team, single elimination bracket. The semifinals and championship game will be held in Texarkana on consecutive days—November 8-9. Come out and watch these men and women play! Learn more.
5. Thursday, Nov. 8
Statewide Hiring Event—Hiring Red, White & You!
11 a.m.-2 p.m. The Texas Workforce Commission hosts the seventh annual statewide Hiring Red, White and You! (HRWY) job fair, in cooperation with the 28 Local Workforce Development Boards, the Texas Veterans Commission, the Texas Medical Center, and Governor Greg Abbott. HRWY connects Texas veterans and their spouses with Texas employers that value the experience, discipline, and other exceptional qualities inherent in a military background. Open to veterans and spouses from 10AM-2PM. Non-veterans are also welcome! The job fair is also open to the general public from 11 a.m.-2 p.m. Learn more.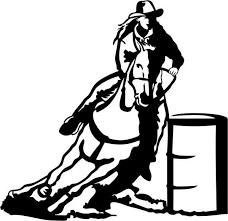 6. Friday-Sunday, Nov. 9-11
Four States Fairgrounds – 4 States Barrel Race
Barrel races for youth, adult and seniors with incentives each day. Friday – Sunday, November 9-11. For more information, contact: Patti Moore (903) 244-2306 or Jackie Sue Watlington (903) 826-8611. Learn more.
7. Friday-Saturday, Nov. 9-10
Limitless Women's Conference & Movement
Texarkana, TX Convention Center. Women are a Bold Force for the Kingdom of God… for women who want to break free from any limitations and live limitless lives for God! Service Times: Friday 7 p.m. – Saturday 9:30 a.m. and 6 p.m. Women In Leadership Luncheon: Saturday at 12p.m. (Separate ticket for the luncheon). Learn more.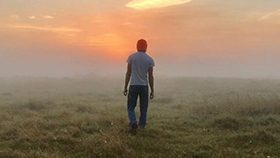 8. Saturday, Nov. 10
Allen Phillips: Liquid Soul 
Photo Exhibit at TRAHC's Regional Arts Center; Film Screening at Pecan Point. This multi-media exhibition features the work of local artists and award winning filmmakers Allen Phillips and Trampas Smith of Archfern Films. Their film Liquid Soul won the Platinum Award for Best Experimental Short and the Gold Award for Best Visual FX from the IMDB International Short Film Competition. "Liquid Soul" is a photography show based on the film with one four feet high by 92 feet long continuous photo telling the story. Learn more.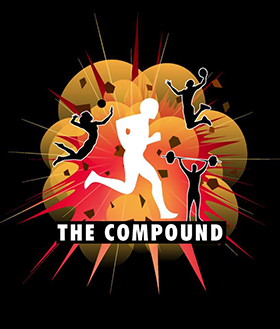 9. Saturday, Nov. 10
Live Above Average 5K
Nash Business Park. The Compound TXK is hosting the first annual LIVE ABOVE AVERAGE 5K with the proceeds supporting Compound TXK volleyball club teams. The race will begin and end at The Compound facility making it easy to enjoy the festivities before, during, and after the race. Learn more.
10. Sunday, Nov. 11
Lancer Legacy Ranch Veterans Benefit Featuring Ace Deuce
Scottie's Grill, from 1 p.m. Ace Deuce from 2-7 p.m. LLR was founded by the surviving members of 1st Cavalry Division, 2/5 Cavalry Regiment, Charlie Company, 1st Platoon who deployed to Sadr City, Iraq in 2004 as part of Task Force Lancer. They discovered during their 10 year reunion of the Battle of Black Sunday that they felt normal for the first time since that awful day. This sparked the idea to provide veterans a place to connect with others who understood their experiences. $10 covers donation for the Lancer Legacy Ranch (LLR). Learn more.
plus…
Sunday, Nov. 11
Know It All Trivia at Fat Jack's Oyster and Sports Bar
It's trivia night at Fat Jack's! Enjoy trivia with friends beginning at 8:30 PM and lasting until 10: 30 PM. Learn more.
Friday-Sunday, Nov. 9-11
Final weekend of TexRep's Shakespeare in Love
At Texarkana College's Stilwell Theatre. Friday & Saturday at 7:30 p.m. and Sunday at 2 p.m. View schedule at texrep.org.