Top 10 Things to Do in Texarkana November 28-December 2, 2018
SPOTLIGHT ON…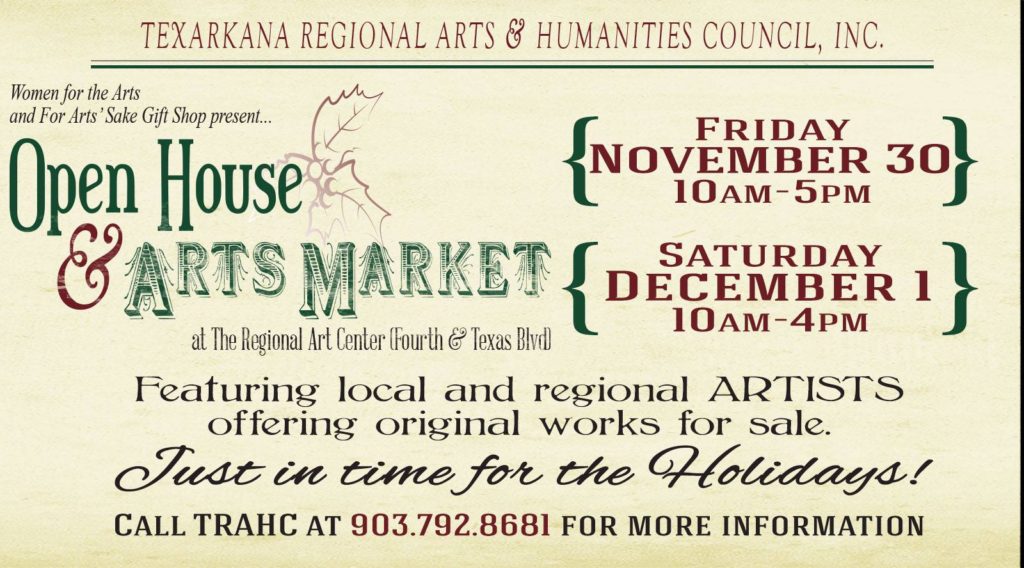 1. Holiday Open House & Arts Market
Friday, Nov. 30 & Saturday, Dec. 1
Regional Arts Center, 10 a.m.-5 p.m. Friday & 10 a.m.-4 p.m. Saturday. Just in time for the holidays! Look no further for that unique gift for the holidays handmade by local and regional artisans. Plus the delights of the For Arts' Sake gift shop featuring gifts, jewelry, books, and unique arts-related merchandise to delight discerning adults and captivate creative kids of all ages! Learn more.

2. Agent Barry Live United Bowl 2018
Saturday, Dec. 1 
12 p.m., Razorback Stadium, Texarkana, Arkansas. Don't miss Texarkana's premier College Football Bowl Game when the Southern AR Muleriders face off against the Missouri Western Griffons at the newly renovated Razorback Stadium in Texarkana, Arkansas. Tickets online, at the gate, the Texarkana Chamber of Commerce, the United Way Office, and at any Mil-Way Federal Credit Union Branch. Learn more.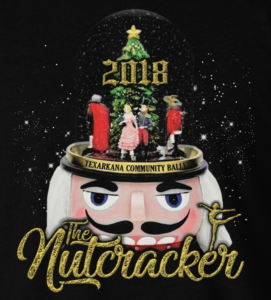 3. Texarkana Community Ballet presents The Nutcracker at the Perot Theatre
November 3-December 2
For over 20 years, the TCB has offered this delightful Texarkana holiday tradition with music by the Russian composer Tchaikovsky, colorful costumes, beautiful sets and delightful choreography. Nov. 3 at 7 p.m.; Dec. 1 at 2 p.m. & 7 p.m.; Dec. 2 at 2 p.m. Learn more.
and don't miss….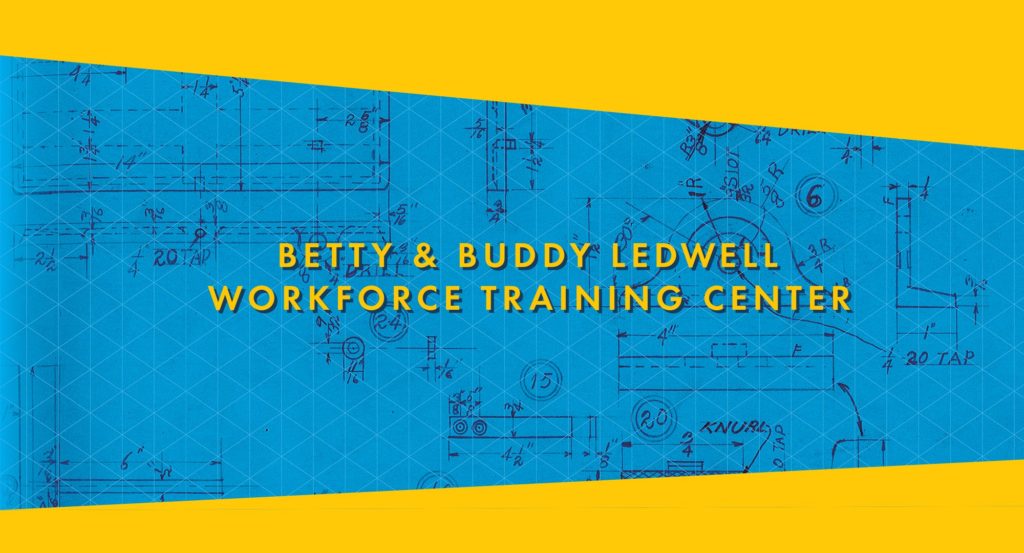 4. Tuesday, Nov. 27
Community Celebration at Dedication for Betty & Buddy Ledwell Workforce Training Center
11 a.m., Texarkana College Campus. TC will host the building dedication for the Betty & Buddy Ledwell Workforce Training Center. This new building will house TC's Industrial Technology and Construction Technology programs. The event will kick off with a short ceremony, and afterward, attendees are invited to stay for lunch and a tour of the building, including an exhibit space honoring the lives and accomplishments of Betty and Buddy Ledwell. Learn more.
5. Wednesday, Nov. 28 & Friday, Nov. 30
Story Time for Children
10 a.m., Texarkana Public Library. Learn more.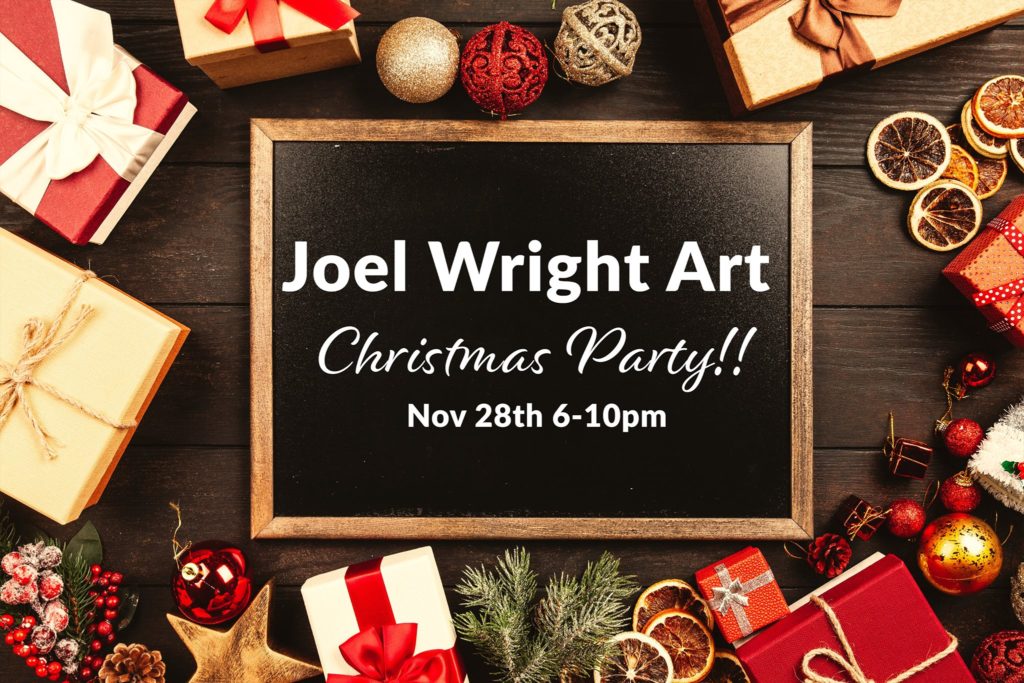 6. Wednesday, Nov. 28
Christmas Party and Open House 2018
Joel Wright Art Gallery, 6-10 p.m. Learn more.
7. Friday, Nov. 30
Night of Worship Concert 
7 p.m., First United Methodist Church, Arkansas. Presented by the Spirit of J Singers and Praise Team featuring traditional Advent and Christmas hymns to new sounds and modern songs of worship. Love offering will be received to benefit For the Sake of One, Outreach and Support Ministry to Foster Families in Miller, Bowie, and Little River Counties. Learn more.
8. Saturday, Dec. 1
"Gifts of Christmas" presentation by 4-States Fusion Chorus
2 p.m., Williams Memorial United Methodist Church – youth center. Music. Refreshments. Fun. FREE! 903.277.7836 or 903.278.0816. Learn more.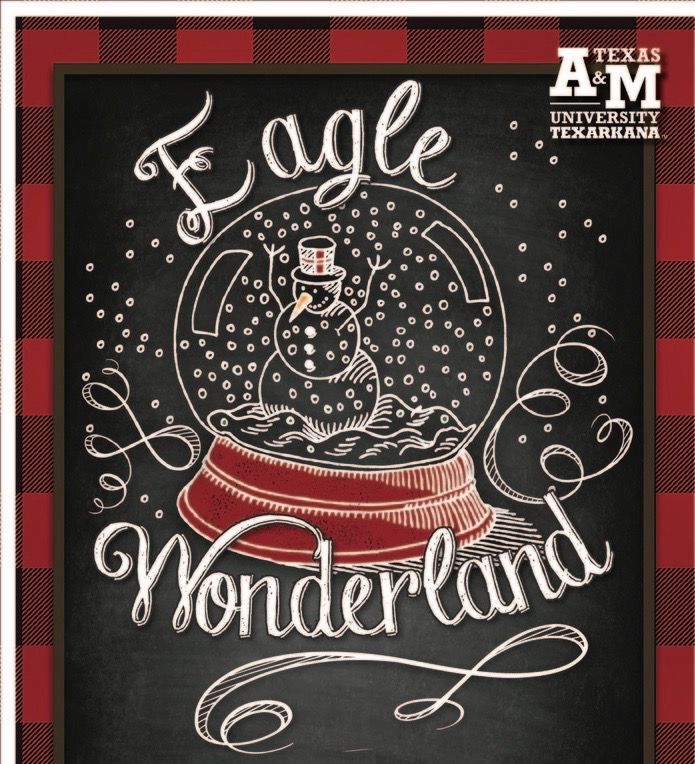 9. Saturday, Dec. 1
Eagle Wonderland
12-3 p.m., TAMU-T University Center. Santa photos, Create-a-Critter, Holiday Crafts – all in the Eagle Hall.
10. Saturday, Dec. 1
Santa Claus is coming to Three Chicks Feed, Seed and Cafe
9:30 a.m.-2:30 p.m. Come join Seize the Moment Photography by Suzy Kroll and friends for SNAPS with Santa. Have a cookie or even breakfast with Santa. Browse the country store for that unique gift and just enjoy the back in time peaceful atmosphere. For appointment with Santa Snaps, call 870-648-5188. Learn more.