Did You Know? Texarkana USA has the Gold Standard in EMS Services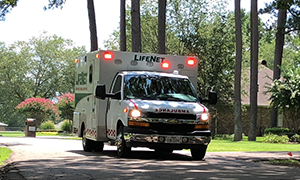 Congrats to LifeNet EMS!

LifeNet CEO David Baumgardner puts their nonprofit company's recent re-accreditation in perspective, reporting that there are about fifteen thousand ambulance service companies in Texas, but only FOUR of those have earned this level of superior accreditation… (think on that: in ALL of the huge state of Texas, Texarkana has one of the few of THE BEST of all); in Arkansas, LifeNet is the ONLY ambulance service with this accreditation.   LifeNet Board member Prissy Hickerson attributes their outstanding response to saving her life several years ago; she wants our community to realize what an incredibly rare and superior asset we have anchored here in Texarkana USA. Celebrating the Superlatives!

Learn more.