Top 10 Things to Do in Texarkana Jan. 28-Feb. 3, 2019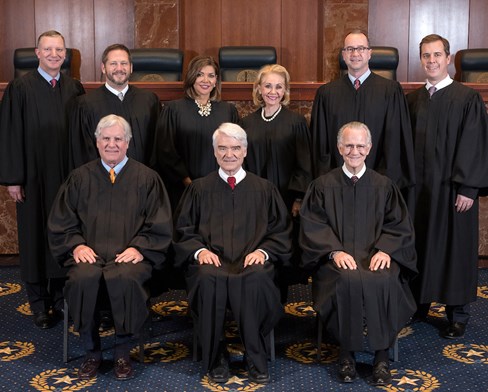 Spotlight on…
1. Lunch with Texas Supreme Court
Thursday, Jan. 31
12:30 p.m., Texarkana College's Truman Arnold Student Center. Honor the Texas Supreme Court during their visit to Texarkana. Buy tickets online.
2. Texarkana Kennel Club Presents the AKC Dog Show
Saturday-Sunday, Feb. 2-3
Four States Fairgrounds. Be part of the thousands who gather to enjoy this annual event. FREE. (2-day parking $5). Learn more.
3. Texarkana Symphony Orchestra Concert featuring Guest Conductor Lawrence Loh and Pianist Natasha Paremski
Saturday, Feb. 2
7:30 p.m., Perot Theatre. Performing rarely heard masterpieces by Brahms and Rachmaninoff. Glorious. Don't miss! Learn more.
And don't miss…
4. Monday, Jan. 28
Texarkana Genealogical Society Open Meeting
7 p.m., Texarkana Public Library. The Texarkana USA Genealogical Society was founded in 1974 to encourage the gathering and preservation of genealogical information for the four states area. Learn more.
5. Tuesday, Jan. 29
Texarkana Repertory Annual Party – 29th Season Reveal
6 p.m., Silvermoon on Broad. Enjoy fun, food, festivities and be the first to hear the fun in store for TexRep's new season! All are welcome. Learn more.
6. Friday, Feb. 1
17th Annual TAAC Exhibition: The Journey Continues
The TRAHC African American Committee proudly presents their 17th annual exhibition of African American art at TRAHC through March 9. Also at the RAC: Who is You by Quentin Pace. The work of young and upcoming Houston artist Quentin Pace explores the complexity and contradictions of youth and identity, specifically identities of youth of color. Secure Galleries. Learn more.
7. Friday-Saturday, Feb. 1-2
Opening Weekend for Texas A&M Texarkana Baseball and Softball
Schedule/Game Times
8. Saturday, Feb. 2
Harvest Rising Concert
8 p.m., Scottie's Grill on the Patio. Learn more.
9. Friday, Feb. 1
CHRISTUS St. Michael Foundation Gala
Featuring Uptown Drive. Texarkana Convention Center, Hilton Garden Inn. The party of the year featuring Uptown Drive performing the best dance songs from the Motown and Soul eras all the way through the hits of the 80s, 90s, 2000s and today's top 40! Learn more.
10. Saturday, Feb. 2
Intro to Handstands at Texarkana Yoga
Come explore and play for a 75 minute introduction to handstands with clear alignment. Learn more.