Did You Know? Texarkana College Ranks First Among All Texas Community Colleges in Student Graduation Rates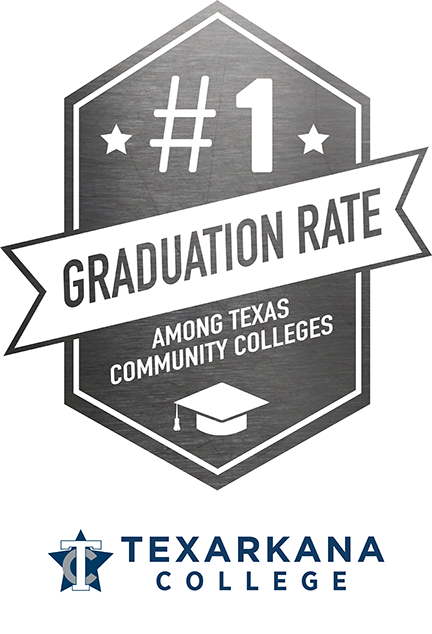 Texarkana College Trustees learned at their board meeting today that TC has the highest 3-year full-time student graduation rate of all 50 community colleges in Texas.
"We are so proud to make this official announcement about the success of Texarkana College students," TC President Jason Smith said. "We are serious about building a prepared and skilled workforce for our community that plays into the future success of our students and our overall regional economy."  
Smith said TC faculty and staff serve as advisors and mentors for students to guide them along degree pathways.
Dr. Donna McDaniel, TC's VP of Instruction, said degree pathways are part of the institution's strategic plan and underscore TC's core values and beliefs.  It also underscores TC's commitment to the state's 60x30TX strategic plan of 60 percent of Texans ages 25-34 earning a college credential by the year 2030.