Top 10 Things to Do in Texarkana April 22-28, 2019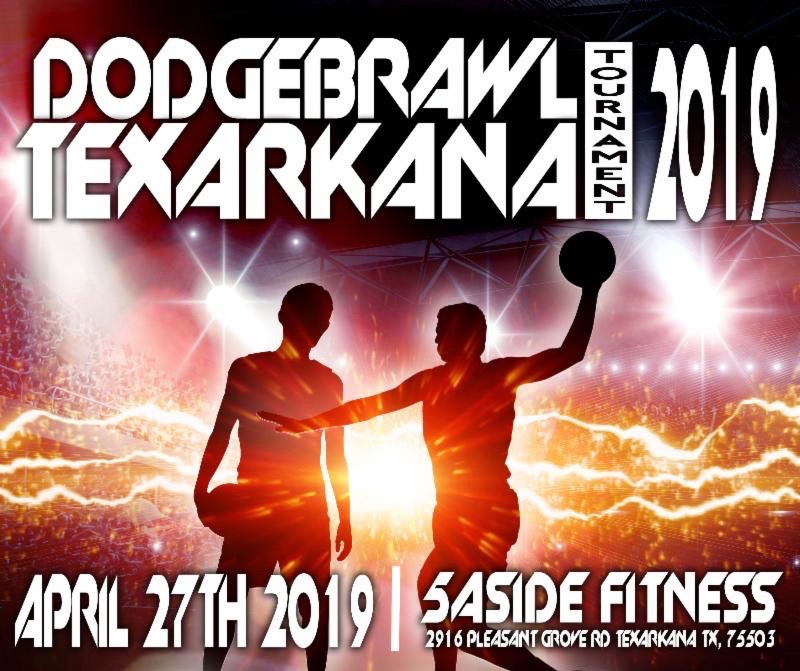 T-Town Top 10+Things to do in Texarkana April 22-28, 2019
Spotlight on…
Get Active for a Good Cause!
1. Dodge Brawl Texarkana at 5aside
Saturday, April 27
8:30 a.m.-2:30 p.m. A new and exciting event in Texarkana! Cash prices for teams in 1st-3rd place. Proceeds benefit the GTYP (Greater Texarkana Young Professionals) Scholarship fund, paving the way to higher education for local high school seniors. Learn more.
2. Relay for Life at Four State Fair Pkwy
Saturday, April 27
3-10 p.m. Fight back against cancer. Learn more.
3. Four States Triathlon at Bringle Lake Park
Sunday, April 28
8 a.m. The 20th running of this "family friendly" event – great atmosphere! Learn more.  
Going to Spring Lake Park on Sunday? Check out all of the scouting activities and events at Scout-a-Rama!
And don't miss…
4. Monday, April 22
TAMU-T PLACE Keynote Speaker: Kimberly Shapply
7-8:30 p.m. "Faith in Transition- My life as a Christian mother to a transgender child." FREE Open to the public. University Center building's Eagle Hall. asikorski@tamut.edu and visit the PLACE website at www.tamut.edu/PLACE.
5. Tuesday, April 23
Line Dance Class hosted by Texarkana Line Dancers
6:30 p.m., VFW Post 4562 Texarkana, AR. Have a blast while getting your steps in! Come see what the buzz is all about, you will have a good time! Learn more.
6. Thursday, April 25
Bike Night at Silver Star Smokehouse
5-8 p.m. Start at Texarkana Harley-Davidson, 802 Walton Drive, Texarkana, TX and take a short ride. Get your tickets for prize drawings! Learn more.
7. Go for a good cause!
Saturday, April 27
For the Sake of One Babysitter Training Day
8 a.m.-3 p.m. Did you know over 200 Texarkana children are in foster care right now – but 4 of 5 can'ts stay local because we need more foster families? Not everyone can foster, but EVERYONE can help! Training to be certified to babysit for foster families. You will get CPR certification and 2 hours of trauma training. EVERYONE CAN HELP. Learn more.
Tuesday, April 23
Opportunities, Inc. Angel Guild Social
5-7 p.m. ANOTHER Great service opportunity—-for OPPORTUNITIES, Inc! Verona's Wine Bar Come and learn how you can get involved and make a difference as a member of the Angel Guild of Opportunities, Inc. Learn more.
8. Hang with the Kids
Saturday, April 27
Family Art Day presented by TRAHC
1-4 p.m. Bring your family down for 2 great sessions at the Regional Arts Center: STEAM session for kids & parents and Poetry with Agnes Tirrito. Learn more.
Saturday, April 27
Power Wheels Drive-In Movie Night
6-9 p.m., hosted by The Chillee Bean. Bring your blankets & enjoy hanging out with your kids.
9. Live Music
Saturday, April 27
Heather Linn performing on the Patio at Scottie's Grill
7:30-10:30 p.m.
Sunday, April 28
Well Done Tour-The Afters at Circle J Cowboy Church
6-8 p.m., 2812 Blackman Ferry Rd, Texarkana, AR. Come check out this amazing concert along with David Dunn and Jamison Strain. A great evening with amazing groups as they play the hits and songs we've all grown to love. Learn more.
10. Sunday, April 28
Thank You for Your Service – OR Teacher's Night
5-8 p.m., Painting with a Twist. Come paint, relax, and have some fun! Learn more.
Plus… Spring is the season of student showcases at every school in the region!
Texarkana College Spring Art Exhibit
Through April 28. Last chance to enjoy the Texarkana College Spring Art Exhibit! Lobby of TC's Stilwell Humanities Building
Texas High HighSteppers Spring Show
Friday-Saturday, April 26-27, 7 p.m.
And check here for more OR to share YOUR event details: goTXK.org/calendar