Eagle Distributing Recognized as Second to None in the Nation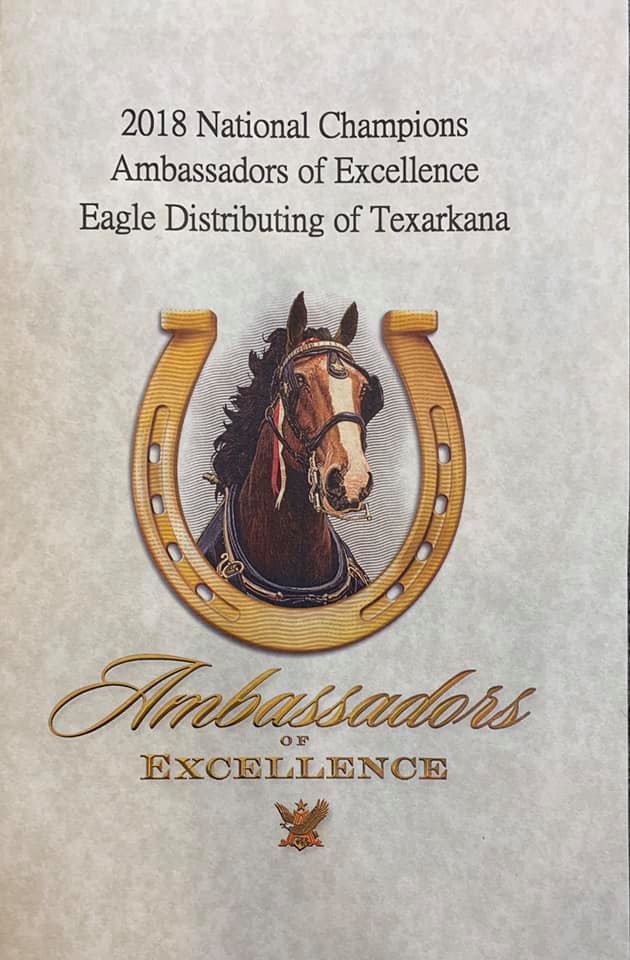 Corporate giant Anheuser Busch honored Texarkana's Eagle Distributing as their Ambassador of Excellence National Champion!! After seven previous honors in the elite GOLD category among 500+ corporate peers nationally, Eagle Distributing went the final distance this year, receiving a perfect score for outstanding performance on a multitude of business factors, (a feat achieved only one other time in the history of the Anheuser-Busch program!) Eagle Distributing owner Tim O'Neal generously attributes their success to the commitment and contributions of every member of his team, each of whom was presented with a Super Bowl-style ring by corporate leaders recently to celebrate their accomplishment! (additional coverage in the Texarkana Gazette).

Congratulations to Eagle Distributing and to Tim O'Neal for Leading the Way to excellence in Texarkana USA! Celebrating our superlatives!