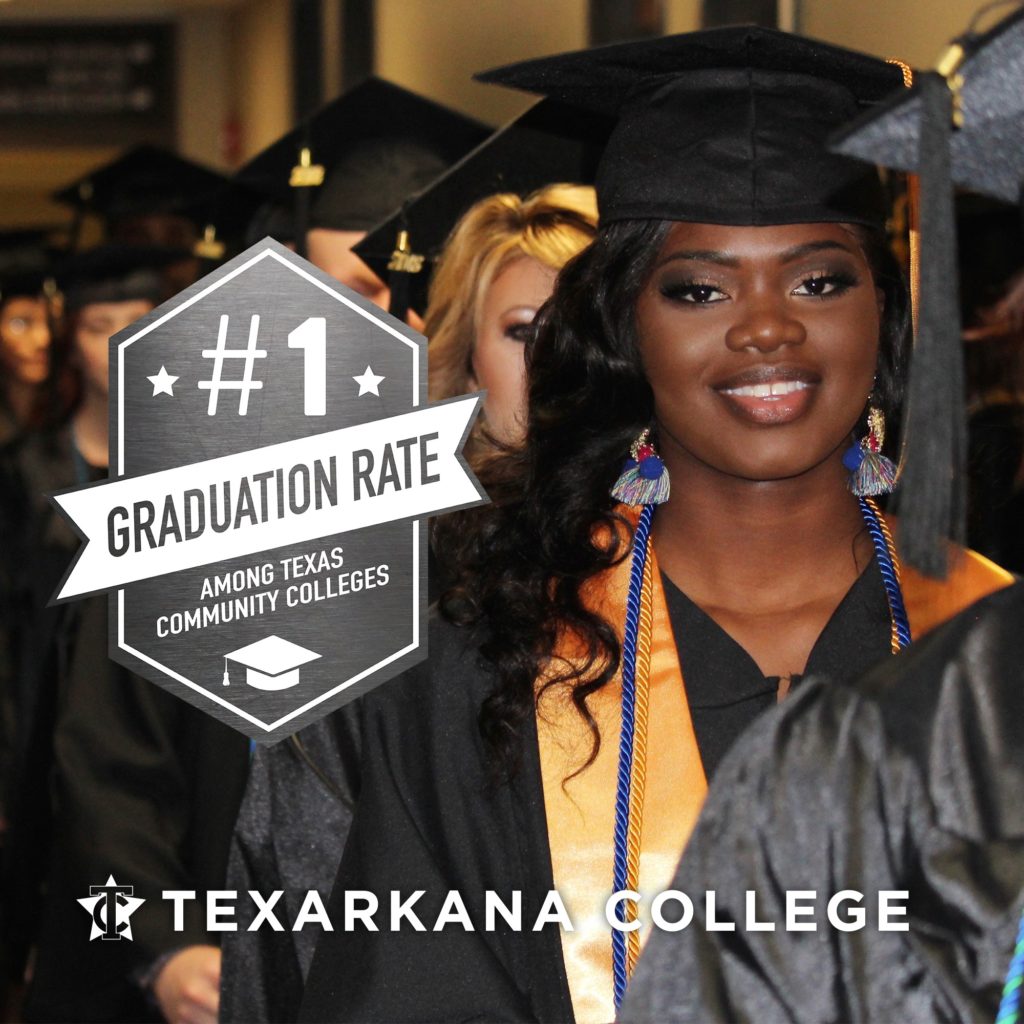 A statewide accountability report released this week by the Texas Higher Education Coordinating Board shows Texarkana College ranking first in student graduation rates among Texas community colleges. The preliminary results indicate 49.7% of full-time, first time in college students graduate within three years of beginning their degree or certificate program at Texarkana College, doubling the state completion rate of 24.2%. Texarkana College has held the top position in the state for two consecutive years (2020 and 2019) and ranked first in 2017 among Texas community colleges for 4-year graduation rates. Dr. Jason Smith, Texarkana College President and CEO, said the results of the report set a new institutional record for completion of degrees and certificates.

"We are so proud of our students who have set new records for graduation rates again this year," said Smith. "Our students complete faster and at a higher rate than students at any other state-funded community college. We attribute their success to the mindset of our faculty and staff that a college experience is much more than earning a grade point average. At TC, we believe that building a framework for students to learn how to overcome barriers that often lead to high drop-out rates has been one of our strongest assets. TC's faculty advising model, our mandatory soft-skills training courses offered for both academic and workforce training students, caring staff who provide support in and out of the classroom, and world-class instruction offered by experienced instructors all contribute to our high student completion rates."

Congratulations TC on this amazing accomplishment!
Check out goTXK.org for more celebration of our innumerable Texarkana superlatives!