Texarkana asset attracts from a broad area – including former Olympians!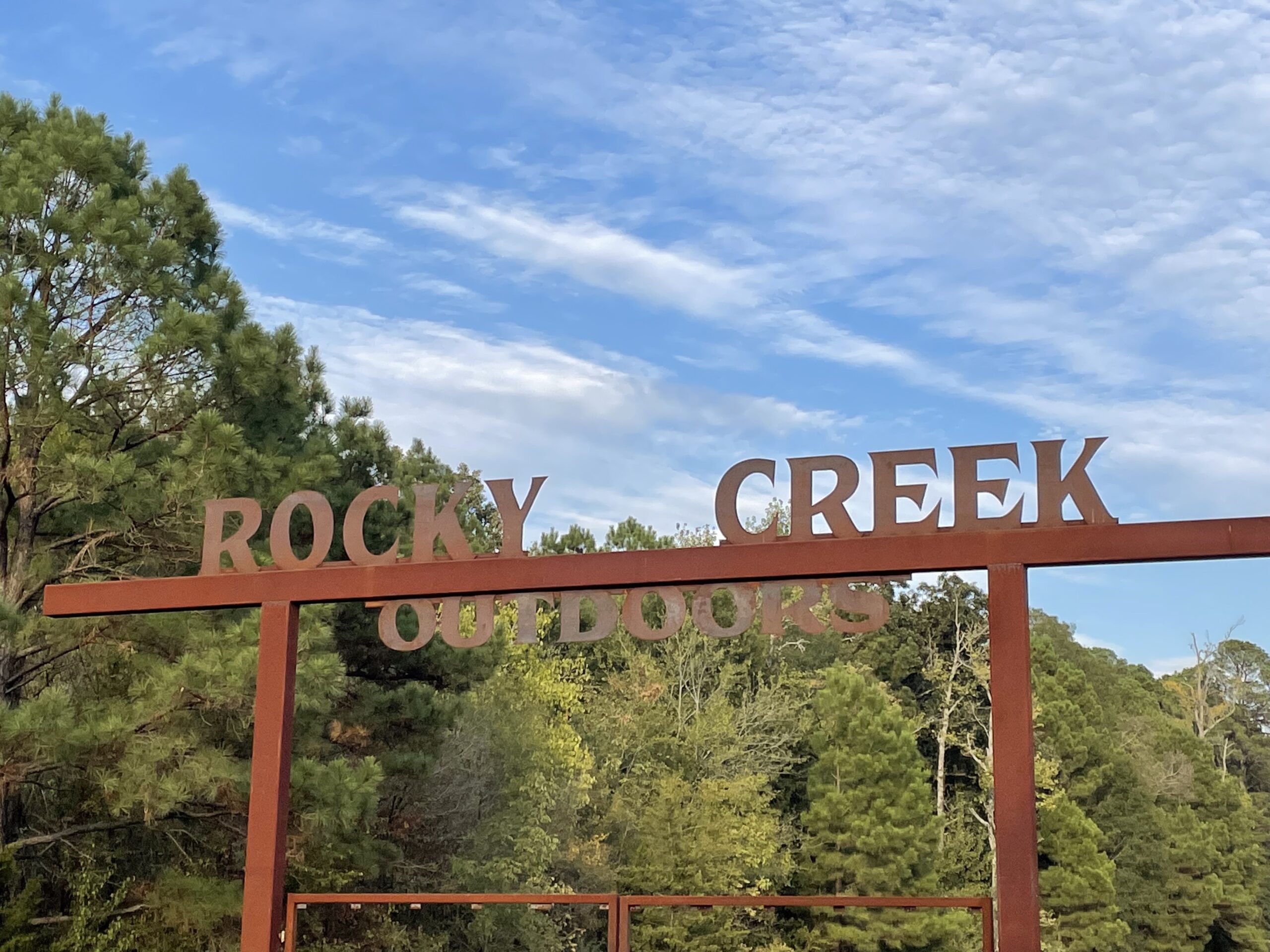 Introducing: Rocky Creek Outdoors–a little-known Texarkana attraction unique to the area and the only one within a 60 mile radius that we know of.
Rocky Creek Outdoors is an outdoor club with opportunities for archery, rifle, pistol, and multiple shotgun disciplines. Thirteen sporting clay stations, twenty target 3D archery course, four trap fields, two skeet fields, 100 yard four station rifle range, five bays for 25 yard pistol range, axe throwing, and capable to host community events. It provides a unique experience to the community, and to many, the first opportunities of the outdoors. They support open houses for the community to come and learn about all opportunities every week. It supports all ranges of experience levels from completely new to the sport to world class former Olympic shooters. The various weekend shoots host visitors from 3+ hours away and give back to the community by employing local HS shooters to support their high school shooting sports teams.
As a matter of fact, it is home to multiple area high school shotgun teams(PG, DeKalb, Genoa, Dequeen), supporting our TXK youth as they explore their passions. On top of supporting local HS chapters, Rocky Creek supports numerous charitable groups as a way to uplift those in the community by hosting shoots for groups such as Log a Load for Kids( supporting children miracle health hospitals), and Sunrise rotary club( promoting service in the community), to name a few. Rocky Creek Outdoors is managed by Lance Keeney who demonstrates a exemplary TXK community passion, organizing and orchestrating all the great activities hosted there.
Thanks Lance – for providing a unique community-focused attraction for Texarkana USA!