Local Leader – Julius Anderson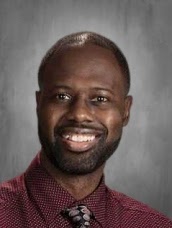 Julius is starting his 20th year in Education, all of them with Texas High School in Texarkana Independent School District. Julius transitioned from Texarkana College to Texas A&M-Texarkana, earning a degree in Social Studies, concentration in Education. He followed that up with a Masters in Curriculum and Instruction, with a focus on History. After spending six years in the classroom, Julius earned his Administrative credentials and transitioned to a campus administrators role at Texas High School.
During his 20 years at Texas High, Julius has been a Lead Teacher, AVID instructor, AP certified teacher, Campus and District Improvement Committee member, Blue Level Panel committee member, grade level administrator, 504 specialist, Special Populations assistant, Positive Behavior support administrator, Leader in Me Coordinator, Remote Learning Coordinator, Campus Safety Coordinator and District Deescalation trainer.
Julius's love for students is evident to every adult he works with, as he has the reputation of knowing all 1800 students on campus. "I don't know every student, but I know that every student has a voice, every student has a message and every student can be a leader!" It's beliefs like this that have kept Julius coming back year after year for 20 years, to faithfully and joyfully educate and lead the students of Texas High School.
Thanks Julius! For Stepping Up to Lead the Way!