Salem A'longe is Leading the Way in Texarkana USA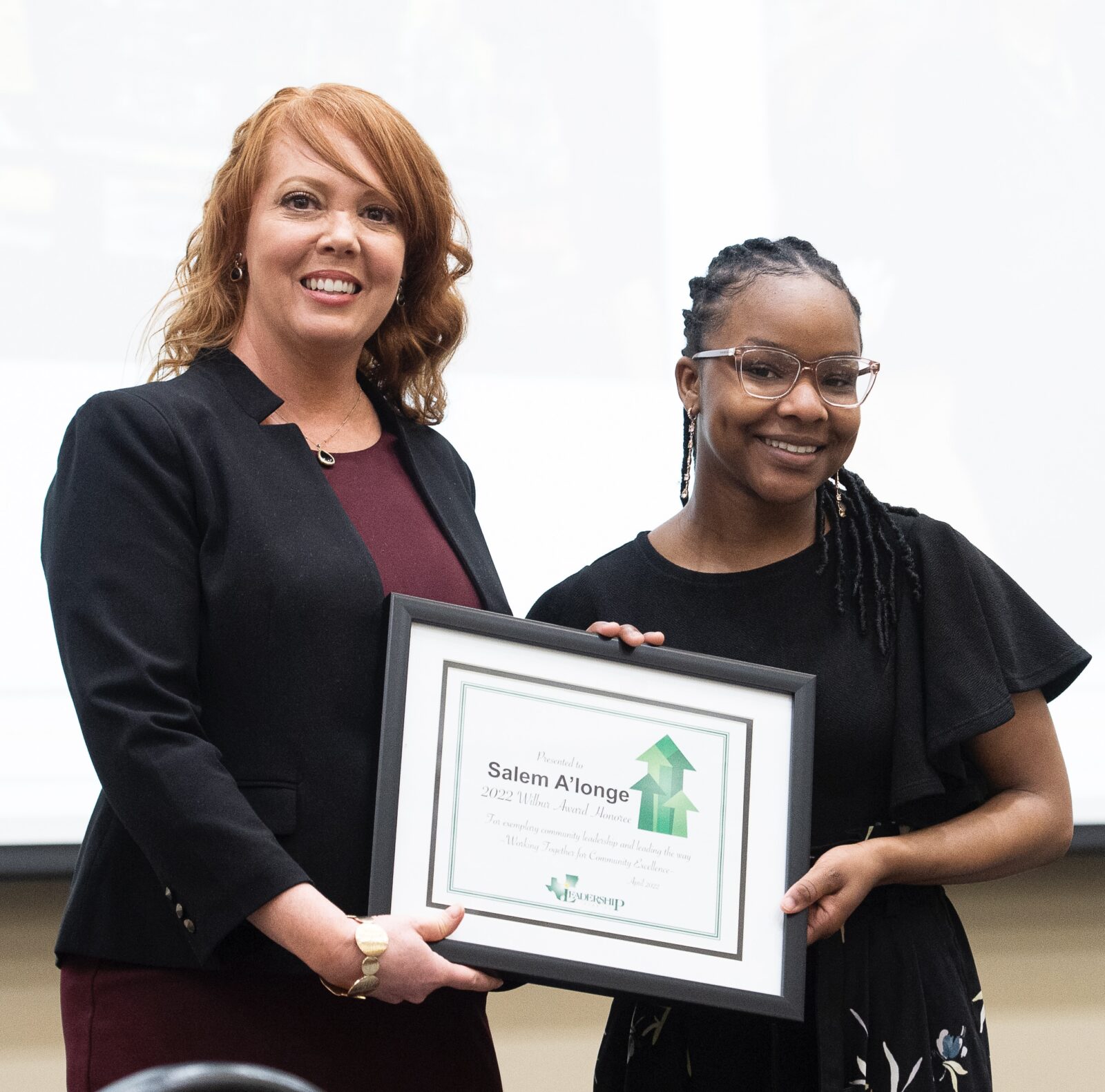 Leadership Texarkana's Wilbur Awards have been given annually since 1992, in memory of community servant and historian Wilbur Smith. Celebrating the power of one to positively impact our community, the Wilbur Awards are given in three categories: honoring adults, youth, and organizations, to individuals and groups who demonstrate exemplary leadership in the community and a commitment to working together for community excellence. Continuing the Wilbur tradition set from the beginning of the awards thirty years ago, Leadership Texarkana honors and celebrates the individuals and organizations nominated for Wilbur Awards each year, each of whom are exemplary models of community leadership that are worth following.  
 
Salem A'longe, is currently a student at Texas High School, in her junior year of study. Salem is a talented young lady who has worked extremely hard to learn to be a leader as an immigrant from Nigeria. Salem was nominated for a Youth Wilbur honors last spring as a sophomore, for her high aptitude and work ethic which have been instrumental in helping the Robotics team win awards. She has volunteered many hours with robotics, the Multicultural club and church youth group. Salem is a natural leader that is often tasked with speaking to peers and administrators regarding problem solving and the importance of STEM education.
 
CONGRATULATIONS to Salem A'longe for her nomination for the 2022 Wilbur Honors  – and a big THANKS for leading the way at TISD and in Texarkana USA!