Novella Medlock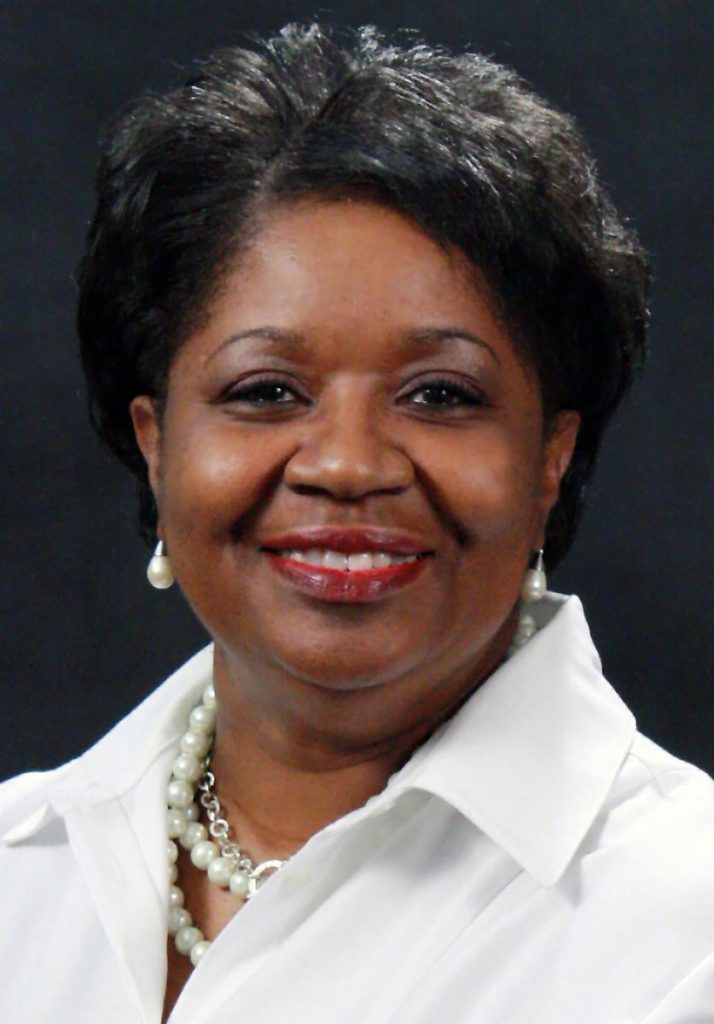 Director of Patient Relations/Customer Services
CHRISTUS St. Michael Health System  
LT Class of 2013
LT Board of Directors 
LT Chair of Leadercast 2017
Leadership Texarkana Board member Novella Medlock is a passionate supporter of LT's Leadercast 2017, bringing her leadership as LT's chair of the event for the past three years. As a member of CHRISTUS' Leadership Team, Novella knows the power of ongoing Leadership development for building teams of excellence.
It's a perfect union, as CHRISTUS annually brings the largest group locally to the Leadercast event! The 100-strong CHRISTUS team will be joined by teams up to thirty stong from every sector of the community: Domtar, the City of Texarkana, TX, Cooper Tire. Smith-Blair, Wadley Regional Health Center, Healthcore, AEP/SWEPCO, Farmers Bank and Trust. Regions Bank, United Way, Texarkana AR schools, PGISD, LEISD, DeKalb ISD, TAMU-T, and of course, large teams from event partners Texarkana, TX ISD, Texarkana College and promotional partner the Texarkana Chamber of Commerce.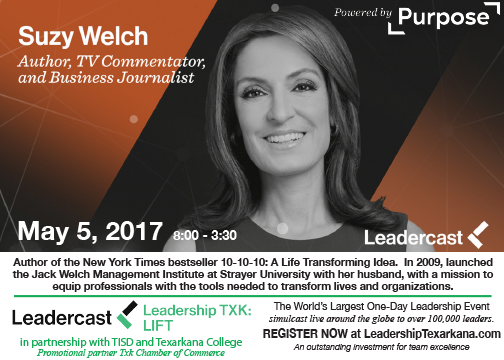 The Leadercast speaker line-up is outstanding once again this year, with Novella most excited about hearing the Powered by Purpose message to be brought by Suzy Welch, well-known partner of husband Jack Welch in leadership for success in any business.
Leadercast's success is due to the great partnerships with TISD and TC and the Chamber. and to such broad-based support of this community which understands the benefit of developing leaders.
There are only a small number of tickets left for the Leadercast 2017 event on May 5. Registration is online at LeadershipTexarkana.com. Group discounts are available.
Novella Medlock lives in Texarkana, Texas with her husband, John Medlock III and two of their 7 grandchildren, Myracle and Benjamin. She is the mother of 4 daughters and 1 son. She is a member of Sunset Baptist Church, Texarkana, Texas where she serves as Finance Ministry Leader and Church Treasurer. Novella's education includes Bachelors and Masters Degrees. She is employed by CHRISTUS St. Michael Health System; with oversight for the Patient Relations/Customer Service Department. Novella's volunteer service includes Twin City Black History Association, VP Texas Independent School District Diversity Awareness, President- Elect 2013, NAACP Board Member.