Featured Leader: Judy Kelley Morgan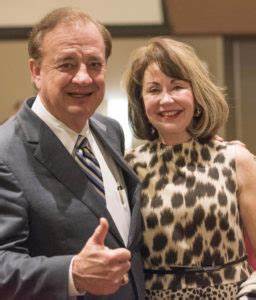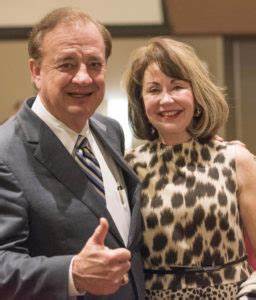 Community Leader & Regent
Emeritus for the Texas A&M
University System
Texas A&M University-Texarkana held a dedication and naming ceremony for the university soccer field on Saturday, March 30, naming the field after long-time Texarkana community leader Judy Kelley Morgan, Texas A&M University-Texarkana alumna and Regent Emerita of The Texas A&M University System Board of Regents. Pictured above with A&M System Chancellor John Sharp.
TAMU-T University President Dr. Emily Cutrer said "We are thrilled to be naming this field after Judy Kelley Morgan; she has a passion for students and for providing opportunities that allow them to advance and grow. Without her contributions and support, we would simply not be where we are today." In celebration of Judy's multi-faceted leadership in building TAMU-T, the university's leadership faculty, staff, students, soccer teams, alumni and friends were joined by Regent Charles W. Schwartz, Chairman of the A&M Board of Regents and Chancellor John Sharp of the Texas A&M University System and Texas State Representative Gary VanDeaver.
Judy was instrumental in founding the Women for A&M-Texarkana, among many other roles through which she has led the way in the university's outstanding growth. Beyond her work in support of TAMU-T, Judy's roles throughout the community are unparalleled, from her leadership in establishing Texarkana Regional Arts and Humanities Council, to the Texarkana Komen Race for the Cure, and most recently, in launching a support group of volunteers in support of CASA of Northeast Texas, to name just a few.
CONGRATULATIONS JUDY! And thank you for making a difference by leading the way in Texarkana!