We Have a Unique Opportunity for Importing Cash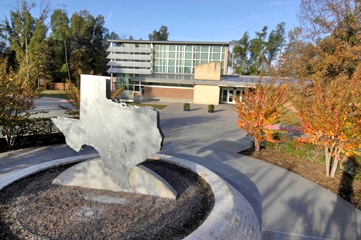 Did you know that the Arkansas Tourist Center by Texarkana, AR is the #1 visited tourist center of the 13 centers in Arkansas? With similar importance, the Texas Tourist Center in Texarkana, TX is #3 in visitors of the 11 centers in Texas? How many other communities in the US share this outstanding blessing of TWICE the advocates working to share all that's to love about our states, but as importantly, OUR COMMUNITY!
The amazing leaders at each of these centers live here, work here and are all about singing the praises of Texarkana USA before their customers head on to parts beyond.
As reported to the Chamber of Commerce Business to Business Breakfast attendees -by Valerie Eaves of the Texarkana Tourism Center: Did you know that Texas tourism is the SECOND LARGEST money-maker for the state – second only to gas and oil interests? Did you know that it is am EIGHTY BILLION dollar industry for the state? Did you know that last year tourism dollars for Texarkana USA were calculated to be 143 Million – with 2.8 Million dollars in tax revenues – AND did you know that those 2018 numbers were up 9% from 2017?
The ideal money for Texarkana USA is NEW money that is imported into our economy. We are blessed with opportunities that very few communities share… THANKS to our state tourism center staff teams!
We have opportunity for building on it that is SECOND TO NONE.
Share goTXK.org – with your front line workers and What's To Love Txk for attracting visitors to Texarkana USA!