Top 10 Things to Do in Texarkana September 16-22, 2019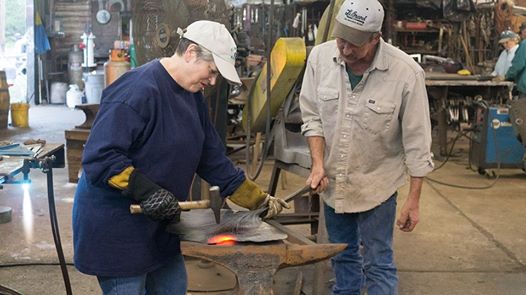 SEE MORE AT GOTXK.ORG/CALENDAR
Including opportunities to Learn – to Share – and MORE!
PUT THE SPOTLIGHT ON YOUR EVENTS: POST YOURSELF!
Build the goTXK.org calendar as Texarkana USA's go to source for all that's going on!

SPOTLIGHT ON…
1. Four States Fair & Rodeo
Through Sunday, Sept. 22
Four States Fair Grounds. 75 YEARS! We Can't Believe It! Check their Facebook page for a complete listing of events and attractions, plus a few special surprises!
AND DON'T MISS…
2. Metalsmithing with Jerome LeGrand
Tuesday, Sept. 17
6 p.m., 612 S Lelia Ave. Create from scrap! This class consists of learning layout and design as well as working metal into shapes. Learn more.
3. 32nd Annual POW/MIA Vigil & 25th Annual Ride to Remember
Friday, Sept. 20
Beginning at Korea/Vietnam Memorial on September 20 at 5:18 p.m. with events continuing until September 21 at 8 p.m. On Sept. 21 at 3 p.m., "Ride to Remember" will leave Welcome Center on Hwy 71N and travel to Korea/Vietnam Memorial at 7th & State Line. For more information, contact Gregory Beck at 870-773-8279 or 903-556-1613 or email USMCgreg@aol.com.

4. G-489 Management of Spontaneous Volunteers
Tuesday, Sept. 17
8 a.m.-5 p.m., 1915 Olive St. This free training for emergency preparedness planning will discuss the benefits spontaneous volunteers can bring to relief efforts and the challenges they may bring if not coordinated effectively. Learn more.


5. Alex Hersh and Mary Scott Goode – Young Artist Winner Concert
Tuesday, Sept. 17
7:30 p.m. at the Texarkana College Music Hall. Experience incredible, live music from Alex Hersh on cello and Mary Scott Goode on piano. Learn more.


6. Texarkana Children's Policy Conversation
Tuesday, Sept. 17
11:30 a.m.-1 p.m., Zapata's. Join the Kids Count Coalition and Arkansas Advocates for Children and Families for a policy discussion on the new KIDS COUNT® Data Book indicators. Find out where Arkansas stands in health, education, economic well-being, and family and community well-being. And discuss what needs and successes you see in your community. Plus, learn about the impact of the 2020 Census on your community and how you can raise awareness. Chips and dip will be provided. Learn more.


7. DIY Charm Bracelets
Saturday, Sept. 21
2 p.m., Discovery Place Museum. Charm Bracelets have been used since Greek history and continues to remain popular throughout the years a way for men and women to remember their family, friends, places, and special memories. Learn to create simple slip knot charm bracelets. $5 per person, free for TMS members and children 3 and under. Learn more.
8. Draw Down for a Hand Up
Thursday, Sept. 19
6-9:30 p.m. Elks 399 – 4701 Garland Ave, Texarkana, AR. The 7th annual Draw Down for a Hand Up benefiting the Randy Sams' Outreach Shelter will be Thursday September 19th at the Elks Lodge in Texarkana, AR. The event features delicious fiesta themed food, an open bar, entertainment by the incredible Wes Spicher, and a silent auction, as well as a draw down where a $5,000 prize will be given! Only 150 tickets will be available for the draw down, and they are a donation of $100 and include dinner and drinks for two, plus a chance to win the grand prize. To sponsor a table or purchase tickets please contact Jennifer at 903-280-7549. Learn more.


9. ColorHype TXK: Inks & Succulents
Sunday, Sept. 22
2-3:30 p.m., Redbone Magic Brewery. ColorHype TXK is launching its first class! This is a very popular class in the DFW area. Every participant will be given a white planter and will practice alcohol ink techniques on a piece of paper first.Once students are finished, they'll use gold pens to add fun writing or embellishments. Once it's dry they will plant the succulents. These are ready to display once you get home! Learn more.

10. Live music in Texarkana
Friday, Sept 20: Nick Brumley, 9 p.m. at Fat Jacks. Learn more.
Saturday, Sept. 21: Crooked Halo, 7 p.m. at Redbone Magic Brewery. Learn more.
EXTRA CREDIT…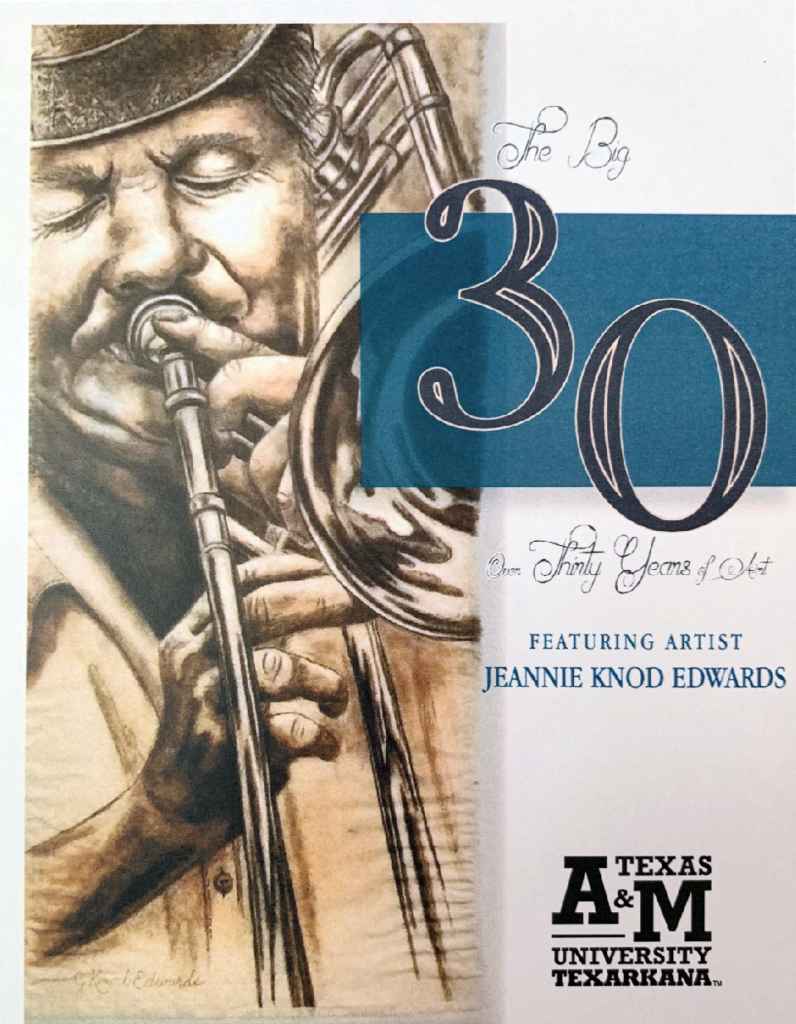 Artist's Reception for Jeannie Knod Edwards: Over Thirty Years of Art
Tuesday, Sept. 17
5-7 p.m., Texas A&M University-Texarkana, John F. Moss Library, University Center, 3rd Floor. Art exhibition on display Sept. 16-Nov. 1, 2019.
Auditions for TexRep's A Wrinkle In Time
Monday, Sept. 16
7 p.m. in Texarkana College's Stilwell Theatre. TexRep will cast 16 actors for this show—come audition! No need to bring any material; an excerpt from the script will be provided.