Top 10 Things to Do in Texarkana November 25-December 8, 2019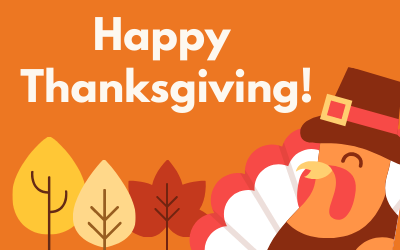 SEE MORE AT GOTXK.ORG/CALENDAR
Including opportunities to Learn – to Share – and MORE!
PUT THE SPOTLIGHT ON YOUR EVENTS: POST YOURSELF!
Build the goTXK.org calendar as Texarkana USA's go to source for all that's going on!
Spotlight on…
1. Thanksgiving Day
Thursday, November 28
We hope everyone has a happy and safe Thanksgiving!
2. John Maxwell's "The 360 Degree Leader"
Thursday, December 5
This half day training facilitated by Steve Smith will develop your influence from anywhere in the organization. Tickets are $75 and groups of 6 or more are $70 each. Please email info@leadershiptexarkana.com for more information. 
3. TRAHC Arts Market
Friday, December 6
Don't miss your chance at shopping 4 floors of handmade, unique gifts for you and your loved ones! Artesian vendors range from wood turners to jewelry, scarves to leather, soap to doll clothes. There is something for everyone on your list!

Gift wrapping is available in the basement. All proceeds go to Arts on Main classes. Learn more!
4. The Nutcracker
Friday, December 6 – Sunday, December 8
Every year, the Texarkana Community Ballet's performance of "The Nutcracker" helps usher in festive thoughts as the winter holidays arrive.
Presented at the Perot Theatre, the TCB's annual show has, since 2008, been solely the "Nutcracker" classic with the beloved music of Tchaikovsky as accompaniment. Read more!
And don't miss…

5. Every Drop Counts Blood Drive
Monday, November 25
Life Share Blood Bank and SignatureCare ER are partnering up for a blood drive! Join us Monday, November 25th from 9 AM to 12 PM and give back to your community by donating blood! LifeShare Blood Bank will be on-site taking blood donations, and we will pass out goody bags to anyone who donates blood. The life you save may be your own, learn more!

6. Heather Linn and The Deacons
Wednesday, November 27
Heather Linn and The Deacons are performing LIVE at Fat Jacks Oyster and Sports Bar this Wednesday. Learn more!
7. Thanksgiving Day Turkey Trot
Thursday, November 28
Celebrate our 6th annual Turkey Trot with us on Thanksgiving morning! Join the family tradition at Spring Lake Park and start your holiday season with us. Purchase tickets and learn more here!
8. Small Business Saturday
Saturday, November 30
Join us in celebrating the 10th Annual #SmallBizSat Nov 30 by supporting the local businesses we love. Visit here for more information! #AmexSBSChampion
9. Scott Joplin's 151st Birthday Party
Saturday, November 30
Join us for a festive celebration of the birthday of our own Scott Joplin, the King of Ragtime! Read more about this exciting event here.
10. Edwardian Progressive Dinner & Entertainment
Thursday, December 5
Texarkana's Old Town in Downtown Texarkana is hosting their 2nd annual Christmas event! Enjoy a night of Edwardian dining and entertainment complete with a 3-course meal by Verona's Italian Restaurant, singing, dancing and music of the era (1901-1910). Period dress is encouraged but not required. Learn more!
11. Stockings & Stories
Saturday, December 8
Get your Jingle on with the Texarkana Museums System as we begin the holiday season with Stockings & Stories at the Museum of Regional History Saturday, December 8th, 2:00-4:00. Decorate a stocking while Christmas classics are read aloud! Supplies will be provided. $5.00 per person/TMS Members and children 3 & under are free.
Go to goTXK.org/calendar to check out ALL of the LIVE Music and additional events being held this week in Texarkana USA!