Top 10 Things to Do in Texarkana November 4-November 10, 2019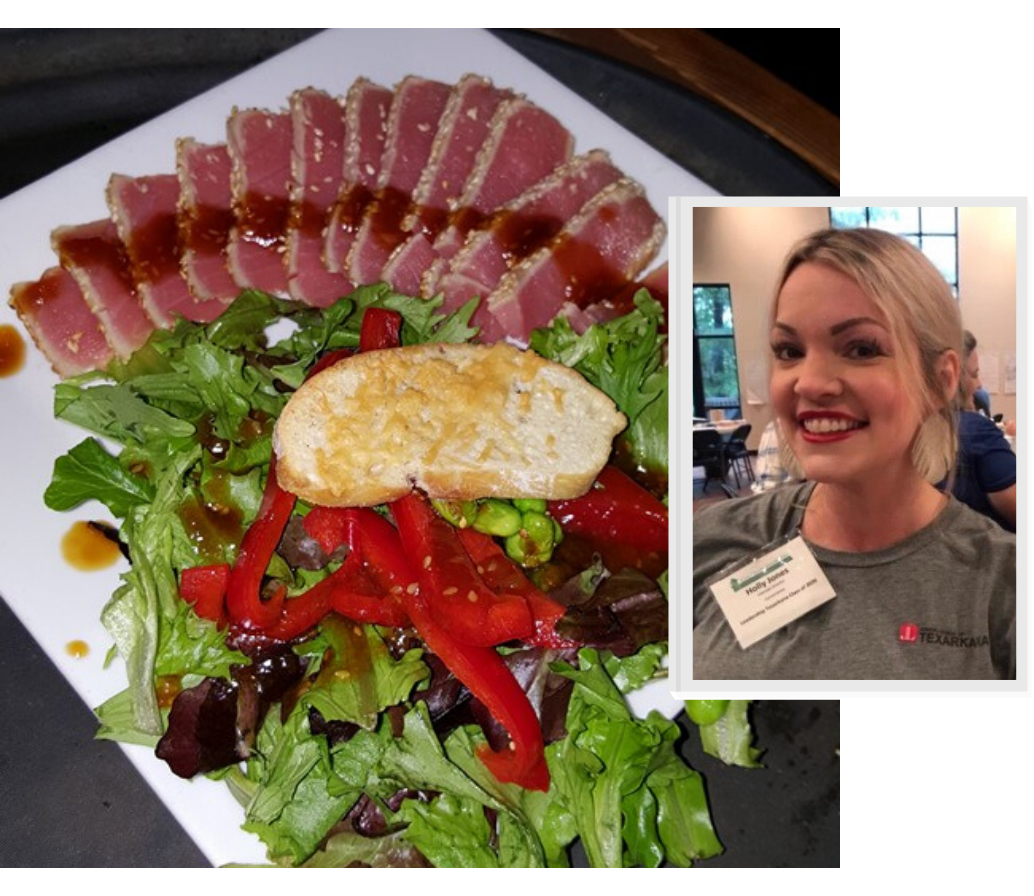 SEE MORE AT GOTXK.ORG/CALENDAR
Including opportunities to Learn – to Share – and MORE!
PUT THE SPOTLIGHT ON YOUR EVENTS: POST YOURSELF!
Build the goTXK.org calendar as Texarkana USA's go to source for all that's going on!
Spotlight on…
1. Thanksgiving Food Culture Potluck & Pie Contest
Saturday, November 9 | 5:00PM-8:00PM
Come share your skills in the kitchen by making your favorite Thanksgiving dish for our community potluck! Find additional information here.
And don't miss…
2. Essence of Autumn Luncheon
Tuesday, November 5 | 11:00AM-1:00PM
Delight your taste buds with the essence of autumn. Join the women of Opportunities, Inc. Foundation Board for their Annual Autumn Luncheon featuring up-and-coming chef, Marjorie Slimer. All proceeds will benefit children and adults with disabilities in our community.
The gift of this year's Autumn Luncheon is given by Dolly & Neil Marting in honor of Carol Dalby, Sonja Hubbard, and Whitney Fuqua, and in loving memory of Diane Green. Tickets can be purchased through the eventbrite link, or through the development office at Opportunities, Inc. For more information call (903)791-2270 or email rdrennon@oppinc.org. Buy tickets here!
3. Shop with a Cop & Firefighter
Wednesday, November 6 | 10:30AM-9:30PM
Come out and show your support for the Texarkana Shop with a Cop & Firefighter fundraising event! We will be hosting an all day fundraiser and giving back 15% of sales to help our local kids have an amazing Christmas shopping spree with our communities first responders. Local officers will be on site through out the day as available. We are proud to support our community and first responders! Learn more. 
4. Bill Blaggs Magic in Motion
Thursday, November 7 | 9:30AM – 10:30AM
Bill Blagg's Magic in Motion melds the fascination of magic with the wonders of physical science to create an amazing educational experience! In this interactive show, students will be be on the edge of their seats as they explore how science creates magic right before their very eyes! Students will learn first-hand how to create illusions using core scientific principles such as force, energy, friction, motion, and more. Magic in Motion is a magic filled, educational experience that is designed to inspire students to investigate how physical science can create magic while also playing an important role in their daily lives! Buy tickets.
5. Altogether
Thursday, November 7 | 6:00PM-8:00PM
Join us for a fun filled night at the coffee shop. Meet and mingle with local painters, musicians, poets and alike. Shane Chestnutt will kick the night off with a live performance and there will be a showing of paintings from local artists. Come by and support the art scene. Learn more!
6. Pony Bead Indian Corn – Discovery Place Interactive Museum
Saturday, November 9 | 2:00PM-3:00PM
We will be discussing how the Native Americans helped the Pilgrims learn to grow their own food while creating some Indian Corn. Read more here!
7. AFSP Out of the Darkness Walk
Sunday, November 10 | 12:00PM – 4:00PM
The Out of the Darkness Walks are proof that when people work together they can make big changes in the world. They are AFSP's largest fundraiser – they produce millions for suicide prevention programs, unite those who have been affected by suicide, and create communities that are smart about mental health. Our fundraising goal is $5000 this year and we know we can make it with your help! Help us save lives and bring hope to those affected by suicide by walking with us.
Walk 2:00PM; Location: Bobby Ferguson Park; Registration/check-in begins at 12:00PM
For more information on AFSP – Arkasas Chapter or this event, please visit afsp.org/arkansas or call 501-297-8016.
8. 1st Thursday at the Museum – Lindsey Railroad Museum
Thursday, November 7 | 6:00PM
Join us for No Shave November-Movember- as we delve into the life of the man with the most infamous facial hair of them all, inventor and Civil War officer, Ambrose Burnside. Admission: $5 per person. Buy tickets here!
9. Book Signing with Michael Todd Thomas Jr.
Friday, November 8 | 5:00PM – 6:00PM
Come meet LEHS Alum Michael Todd Thomas Jr. at a signing for his book. "Creative Against All Odds" This event will be held in the LEHS Library. Read more here!
10. The Birth of an American Obsession – Red River Center for Regional History & Culture
Thursday, November 7 | 6:00PM-7:30PM
College football began 150 years ago. Join us for an exploration of its early history led by Dr. Andrew McGregor and a discussion on how this chaotic student organized game became a multi-million dollar American obsession that has become a central part of our culture. Learn more!
11. Cricut 101, Intermediate Sewing, Hearty Soups and Stews Made Easy – Texarkana College
Monday, Nov 4; Tuesday, Nov 5; Thursday, Nov 7
Take a look at the classes being offered by the Texarkana College Community and Business Education Center. Register here.
Go to goTXK.org/calendar to check out ALL of the LIVE Music and additional events being held this week in Texarkana USA!