T-Town Top 10 Things to do in Texarkana October 26, 2020 – November 3, 2020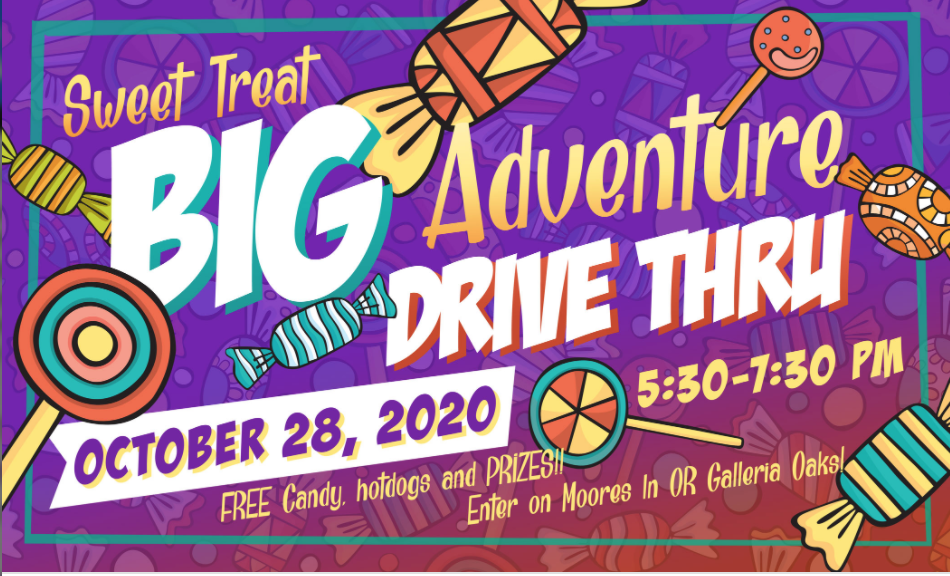 SEE MORE AT GOTXK.ORG/CALENDAR
Including opportunities to Learn – to Share – and MORE!
PUT THE SPOTLIGHT ON YOUR EVENTS: POST YOURSELF!
Build the goTXK.org calendar as Texarkana USA's go to source for all that's going on!




*Reminder – Stay COVID Safe! Don't forget to wear your mask and watch your distance.



1. Your Time to Vote!
Early voting ends soon! Everything you need to know about voting here!

2. Grow with Google
Wednesday, October 28
In this presentation, learners will discover how to create a search-friendly website that drives user action and supports their goals. Whether launching a new website or sprucing up an old one, this workshop will help. Learn more!

3. Sweet Treat Big Adventure Drive Through
Wednesday, October 28
Put Wednesday, October 28th on your calendar! You and your family are not going to want to miss this years COVID friendly Fall Fest. FREE hotdogs, PRIZES and as always, lots and lots of candy!! There will be two lines that will help with traffic – you can enter on Moore's Ln or Galleria Oaks. Get your costumes on, load up the car, and come on out for an unforgettable Fall Fest experience that will be immersed with the Gospel. Learn more!

4. Movies in the Park – The Town that Dreaded Sundown
Thursday, October 29
Here is the line-up for the Fall Movies in the Park. All movies start at approximately 7PM. Hope y'all can join us on Thursdays in October. Learn more!

5. Fall Book Fair
Thursday, October 29
Texarkana Public Library is having a fall book fair! Learn more.

6. Fall Car Show
Saturday, October 31
This is always a fun event, plan to attend, bring the family! Learn more.
7. Drive Through Trunk or Treat
Saturday, October 31
A fun, safe way to spend Halloween in Texarkana, USA! Learn more.

8. Death & Dying: Customs and Curiosities
Saturday, October 31
The Texarkana Museums System is bringing new walking tours to Downtown Texarkana called the Texarkana Twilight Tours! We are planning on bringing a variety of new tours to the community but we will be kicking our Twilight Tours with a chilling one. Death and Dying: Customs and Curiosities will be a tour discussing the Victorian customs when it came to funerals, the dead, and mourning. Learn more!

9. Halloween Extravaganza
Saturday, October 31
Crossties First Annual Halloween Extravaganza featuring performances by:
Janie Slash performing Burlesque Stilts
MJ Footworks performing as Michael Jackson
Richard Garcia performing as Tupac Shakur
Aerial Performances by Spinner Entertainment
10. Fall Festivals
All Week
Head over to the goTXK community calendar to see all of the fall festivals happening around Texarkana, USA this week! View here.

And Don't Forget

Submit YOUR events – virtual or real – to the GOTXK Calendar
Help us all to stay connected and submit your virtual events here!

Go to goTXK.org/calendar to check out ALL of the events being held this week in Texarkana USA!