Arkansas High School named the 2022 Arkansas 5A Honor Band!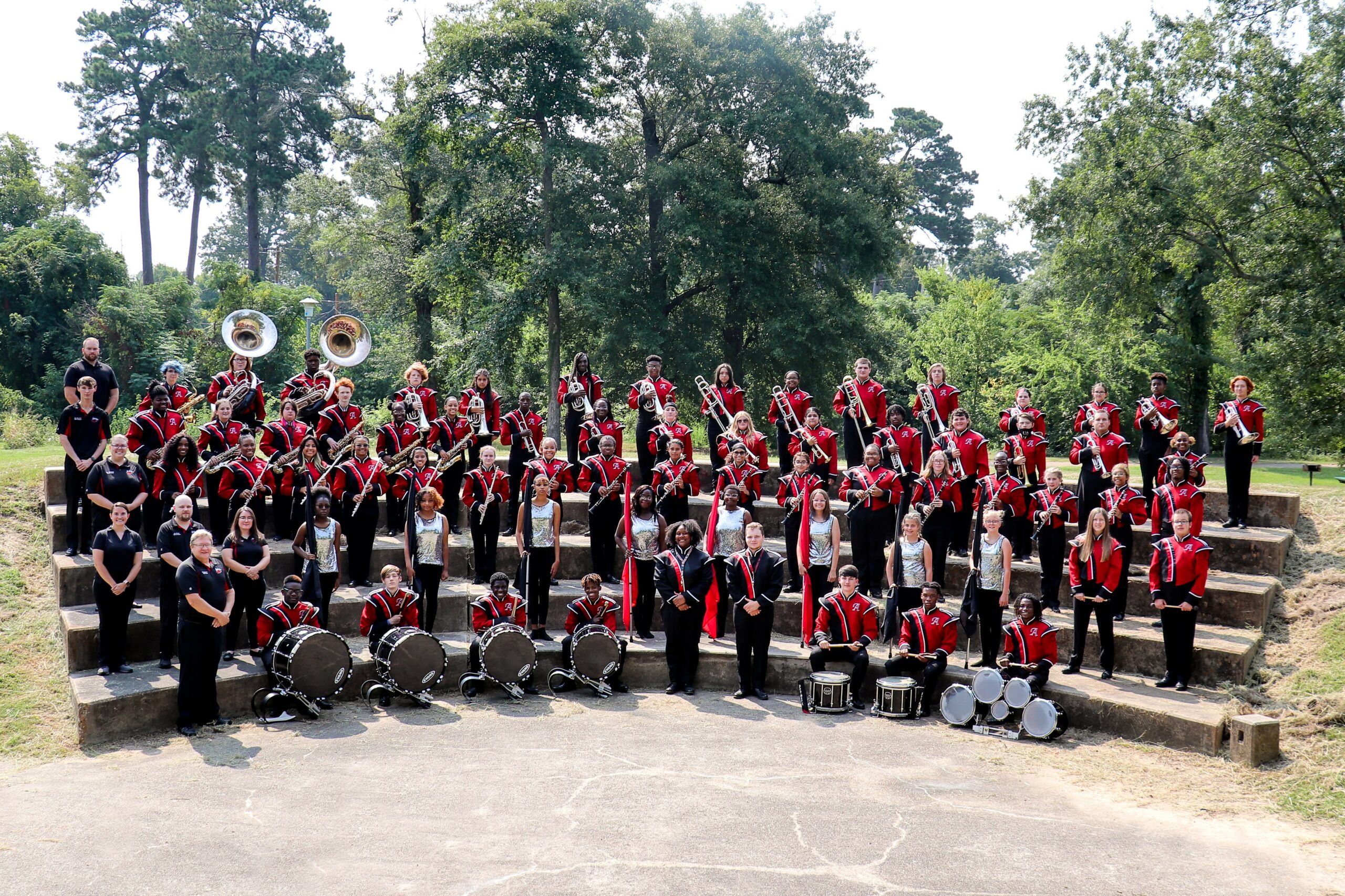 On August 31st, 2021, The Arkansas High School Band was selected as the 5A State Honor Band for the state of Arkansas. To achieve honor band status, a recording of the band's 1st Division performance at Region Concert Assessment was reviewed and evaluated by a blind panel of expert judges from outside the state of Arkansas. These judges ranked all of the qualifying band's performances from across the state. The Arkansas High School Razorback Band's performance was then ranked as the number one best performance in the state of Arkansas.
In Honor of being selected as the State Honor Band, the AHS Band will be performing a concert on Thursday, February 17th, 2022, at the Hot Springs Convention Center. The concert will be a featured event at the Arkansas School Band And Orchestra Association Convention.
Mr. Richard Eckstein, director of TASD Bands commented, "We are very proud to be selected as the State Honor Band. This distinction represents several years of dedication and hard work on the part of our students to achieve this level of excellence. Our entire band program from the superintendent, Dr. Becky Kesler, our AHS principal, Mr. Michael Odom, and our team of directors; Vincent Flieder, Phillip House, Julie Gladden, Lauren Eckstein, and Renee Jorgensen are all to be congratulated for this outstanding achievement. Our band is also supported by a wonderful group of parents, who have been essential in our students' music education. Personally, It is a great honor and privilege to direct the wonderful students who have made this achievement possible."

Congratulations TASD!