Leadership Texarkana Project Earns Top Ten Slot in National Contest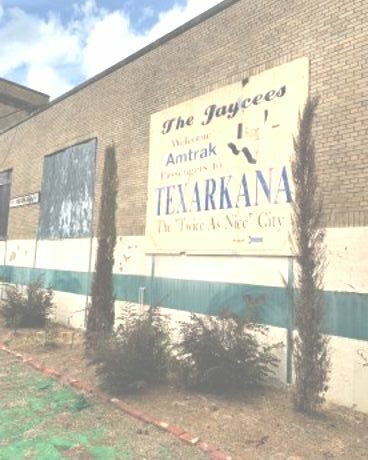 A project of the Leadership Class of 2022 to beautify the area surrounding the Amtrak station in downtown Texarkana is in the Top 10 of the America's Main Street Contest. The project was entered in October along with over 200 entries. The Texarkana community stepped up by voting online to land the project in the Top 25 announced on November 15. Another round of online voting by the community placed the project in the Top 10. The final decision to determine the winner of the $25,000 prize is in the hands of a panel of judges. The winning project will be announced on December 20. If named the winner, the Leadership Texarkana group will use the prize money to beautify the exterior and surrounding area of the station in order to provide a clean, bright, safe and enjoyable experience for all. Power washing the exterior brick, purchasing a themed wrap/banner for the painted concrete portion of the building, freshening all signage, cleaning up the landscaping, installation of an awning for protection from weather, installation of festive lighting and providing a photo op and trash receptacles are some of the proposed plans.
A HUGE thank you to everyone who voted! This area serves as the introduction to our city for travelers passing through and as the leisure destination for rail enthusiasts. As downtown Texarkana revitalization progresses, the train station is important in representing both our past and our future as a hub city in the southern United States. Your voting helped place this important project in the position to be fully funded.
The members of the Leadership Texarkana Project Team are: Val De La Garza, Vashil Fernandez, John Moran, Justin Copeland, Toni Braley, Jennifer Smith, Del Doughty, Wendy Stotts and Tucker Keeney.