Local Leader Kristine Barron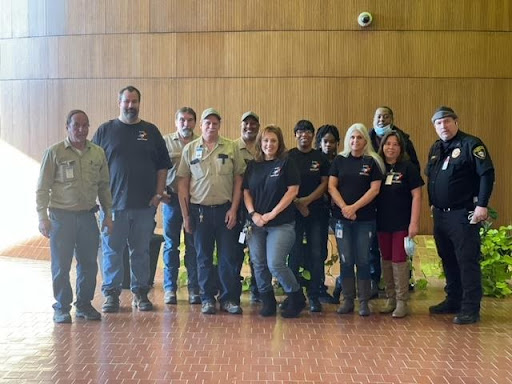 Kristine Barron began working for the Bi-State Maintenance Department in November 2018 as a secretary. Since being named Bi-State Building Manager in January 2021, Kristine Barron has embraced her leadership opportunity, leading her team in upgrades to the building that make a difference for our community, for building visitors and for employees: In one short year, Kristine's team has added landscaping to the North and East side of the building, and new lighting to the South side of the building. They have added electric doors to the front of the building. They have created an area for employees to take their breaks with new picnic tables, seating area and artificial turf. On the inside, they have upgraded flooring in both common areas and office spaces. And are currently invested in ongoing work to update old water/sewer lines within the building.
Thanks to Kristine and her team and to the wise administrator who clearly tapped a terrific employee to lead the way!