The Federal Courthouse in Texarkana is the only courthouse in the United States that allows civil and criminal cases to be heard in two separate states.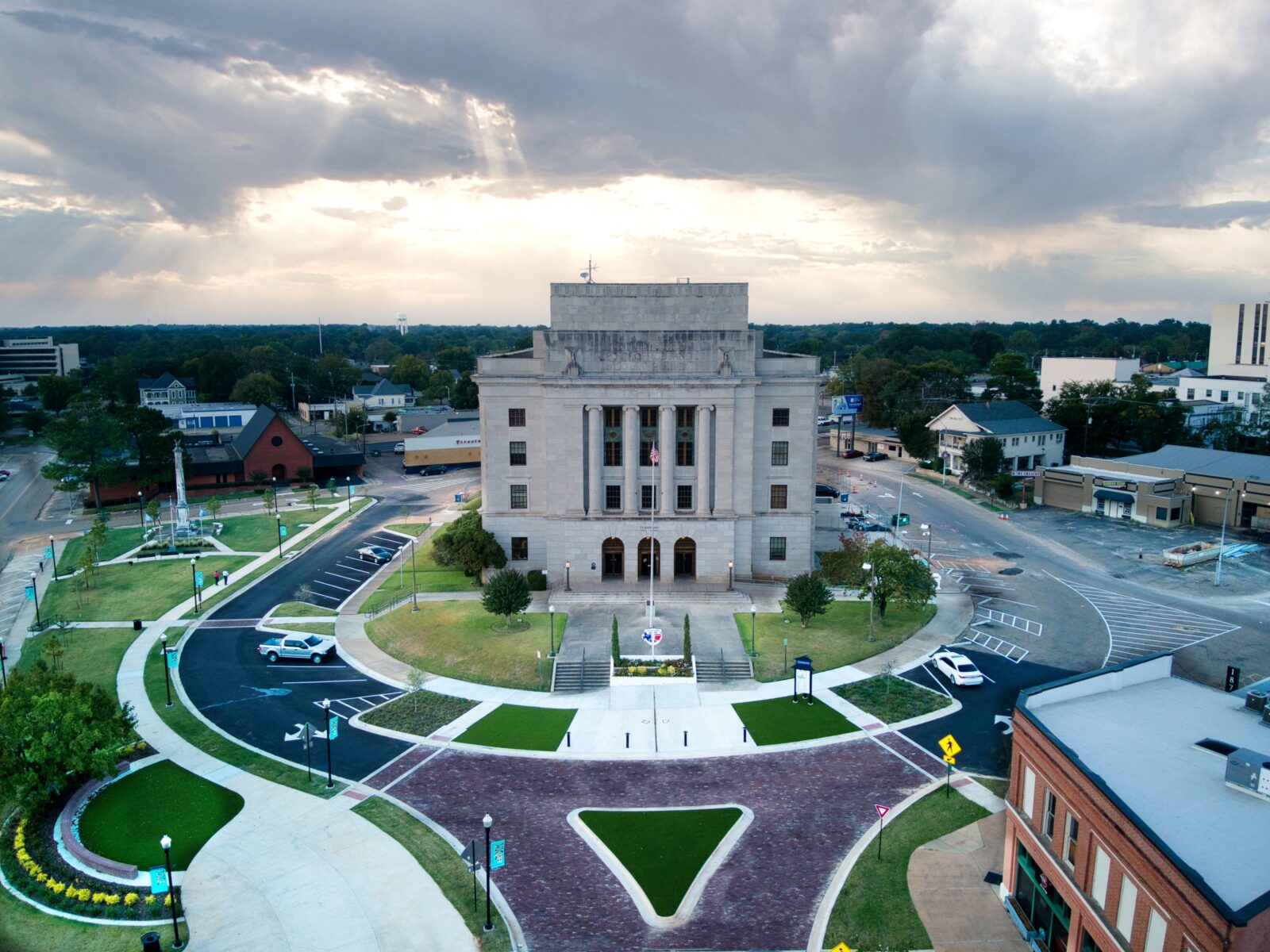 Because our courthouse straddles the state line between Texas and Arkansas, The Federal Courts Improvement Act of 1998 was amended so that the city of Texarkana could try cases on either side of the courthouse. Part of the building is in the eastern district of Texas and the 5th circuit while part is in the western district of Arkansas and the 8th circuit, making it one of a kind!
Another Texarkana SUPERLATIVE to celebrate!