Native Texarkanian and Acclaimed actress Shines on Broadway!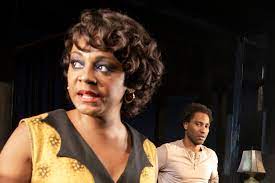 With two Obies to her credit for off-Broadway acting excellence, April Mathis is a Texarkanian who is making her mark – and is worth knowing and celebrating!
In a conversation with Texarkana Gazette's Karl Richter on her Broadway premiere last fall in August Wilson's The Piano Lesson, she shares the influences from her roots in Texarkana and Texas High and her path to New York City through Austin and studies at UT.
We celebrate April Mathis – ever more evidence of greatness with roots in Texarkana USA. Learn more!