Dan Shiner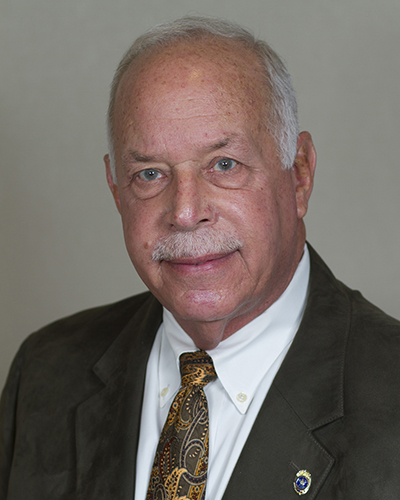 Chief of Police, City of Texarkana, Texas
Chief Dan Shiner has been a police officer for over forty years. He retired from the Santa Maria, California Police Department in August 1998, serving the last six years there as Chief of Police. After retiring from Santa Maria, Chief Shiner joined the Lancaster, Texas Police Department in September of 1998, serving that community as Police Chief until August 2007.Chief Shiner immediately reported for duty as Chief of Police for the City of Texarkana, Texas, on August 3, 2007, where he continues to serve.
What have you learned most about making a difference in Texarkana (or about your opportunity for community leadership) from being a part of Leadership Texarkana?
My participation in Leadership Texarkana gave me a much broader understanding of our community's history and strengths. I have learned that great strides have been achieved when individuals have made a commitment and have collaborated to bring about change. Improvements in our downtown area are a direct result of individual commitment and collaborative efforts.
What does leadership mean to you?
Leadership, to me, is a process of promoting or supporting a direction or course of action, by setting an example or advocating a better way.
For what community organization or issue or opportunity do you have a passion and invest your time, talent or money?
Personally, I have a passion for the youth of our community, scouting and the contributions our faith based community is making to build character among our young citizens.
If you had one wish and could make a difference of significance in Texarkana (your small corner) what would you do with that one wish and why?
My one wish for our community is to help foster a sense of personal responsibility in everyone that lives in our city. I hope to facilitate spreading this message every time I have the opportunity to speak to civic groups and to act as a role model for embracing this concept.
What do many people not know about you that you would to share with us? What are some of your passions and hobbies?
I have experience operating a fifty foot pleasure boat in the ocean and have a Coast Guard certification of training in operating a larger vessel on lakes, rivers and the ocean. I have competed in cutting horse events.
What do you most love to do in Texarkana?
I love to socialize with friends, participate in church and visit local eateries.
What do you most love about Texarkana, in general?
I love the living conditions in our area, the recreational activities that are close by, the rich history of the region and the friendly people.
Chief Shiner holds an Associate of Science-Criminal Justice, a Bachelor of Science-Business Administration, a Master of Science-Public Administration, and a Master Peace Officer Certificate from the State of Texas. He is a graduate of the FBI National Academy and the California State Law Enforcement Command College.
I will become further engaged in local programs that recognize and advertise the attributes of Texarkana USA. I believe my education and experience in local governance will enable me to contribute to local government processes. I will work personally and professionally to assist local government in efficiently managing tax dollars. I will embrace local efforts to preserve and capitalize on the cultural experiences available in downtown Texarkana. I will strive to be ever mindful of the contributions of both the Texas and Arkansas sides of our great city.