Featured Leader: Larry Manley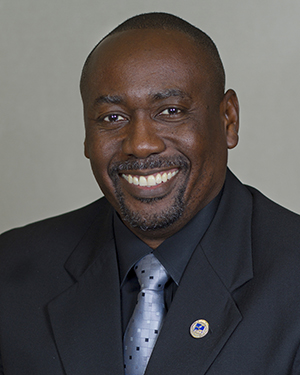 Larry Manley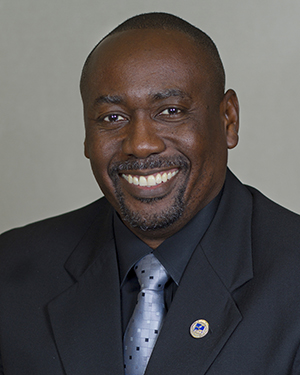 Control Room Coordinator, Cooper Tire
Larry D. Manley, is a lifelong resident Texarkana, AR, and a 1984 graduate, Arkansas High School. Larry earned a Bachelor of Business Administration with a minor in Finance, Southern Arkansas University and was commissioned as a 2nd Lieutenant in the U. S. Army. Retired Major, serving in various leadership positions for over 20 years. Employed with Cooper Tire and Rubber Company, Larry is currently president of the Texarkana Arkansas School Board. Married to his best friend Alicia for 25 years, they are the proud parents of 2 outstanding young men, Jalen and Kaleb. They are members of Christ Nations Church.
My mission is to be a voice for those who feel they have no voice by attending city board meetings and serving on TASD school board.To work with my school district, community and faith-based organizations to help students, particularly boys and young men, achieve academic success through mentoring and tutoring. I believe by providing students with resources and positive role models they can become lifelong learners and positive role models in their community.
What have you learned most about making a difference in Texarkana (or about your opportunity for community leadership) from being a part of Leadership Texarkana?
To make a difference in Texarkana, all you need to do is step up; there are many opportunities for service in our community. If you see a need just step up and take the lead.
What does leadership mean to you?
Leadership to me comes in different ways, you can be a vocal leader who rally people to a cause or a proactive leader, leading by example, a person who goes about a task and others follow. Leadership to me is all about completing the mission, by leading from the front and leading by empowering those around you to step up and help complete the mission.
For what community organization or issue or opportunity do you have a passion and invest your time, talent or money?
Public education; I have a heart for the public education system in our community, so I am available to lend a hand or step up to assist with the betterment of our schools.
If you had one wish and could make a difference of significance in Texarkana (your small corner) what would you do with that one wish and why?
Wave a magic wand and make everyone speak and think positively about our community. Every city has problems; I wish people would speak positively about our community instead of always seeing the negative.
What do many people not know about you that you would to share with us? What are some of your passions and hobbies?
I like to recreate meals from restaurants, undercover chef. I enjoy baking Pecan pies, German Chocolate cakes and my favorite is Cream Cheese Pound cake.
What do you most love to do in Texarkana?
Walk in our parks or along the Nix Creek Trail.
What do you most love about Texarkana, in general?
The people, I think we have the nicest people in the world living in Texarkana