Top 10 Things to Do in Texarkana Jan. 21-27, 2019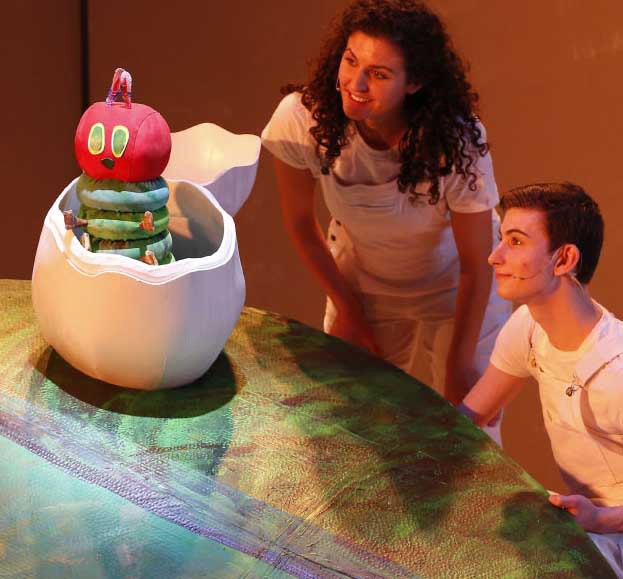 1. Dr. Martin Luther King, Jr. Parade
Monday, Jan. 21
11:30 a.m. 2019 theme: The Power of One—One Man, One Dream, One Hope. Downtown Texarkana. Learn more.

2. A Night at the Symphony
Friday, Jan. 25
ACT NOW to be one of the hundreds attending the Texarkana Chamber of Commerce's festive Annual Celebration (If not a member, NOW's the time to join!) Texarkana Convention Center. Call 903.792.7191 for tickets.
3. Phantom Ball: Phantom's New Dance
Saturday, Jan. 26
The stage is set for our dancers to compete for the coveted Phantom Ball Trophies! Support your favorites! Funds raised support the many services provided to the children and families of the Temple Memorial Rehabilitation Center. Learn more.
4. Wednesday, Jan. 23
TRAHC Presents The Very Hungry Caterpillar Featuring Brown Bear
9 a.m. & 12:30 p.m., Perot Theatre. Critically acclaimed production features a menagerie of 75 lovable puppets. Both beloved children's stories have sold millions of copies over decades. Grades: PreK-2nd. For general public and school audiences. Learn more.
5. Thursday, Jan. 24
Cooking class with Jeff Loving of Chef on the Run
Sharing twenty years of cooking expertise, Chef Jeff will be making Gnocchi: in a carbonara sauce/spinach ricotta, mozzarella Ravioli tossed in a lemon caper sauce. Cost: $75. 903-276-8081. Learn more.
6. Thursday, Jan. 24
Painting with a Purpose
A fun way to invest in putting an end to cancer! Fundraiser benefitting the American Cancer Society's Relay for Life. $35. Learn more.
7. Friday, Jan. 25
Bridge City Project
Salvation Army (Lot across the street). 4-9:30 p.m. Benefiting Randy Sams Outreach Shelter. Sign on for the "Chili through the Decades" Cook-off for fun with great flavor, live entertainment, movie showing plus fireside chat at 7:30 p.m. Learn more.
8. Friday, Jan. 25
Texarkana College Department of Spring Music Programs kick off with Soprano Janice Aiken (and TC Voice Instructor) accompanied by Mary Scott Goode on piano.
Solo and ensemble pieces, with vocalists Howard Goode, Emily Rickett, Amy Freedman, Brookie Walker and Kari M. Kennon. FREE. End your work week with music! 5:30 p.m.
9. Friday, Jan. 25-Sunday, Jan. 27
Freaky Friday at the Sullivan Performing Arts Center
Performances by the Tiger Theatre company. 7 p.m. Friday/Saturday; 2 p.m. Sunday. Tickets are $10 for adults and $4 for students (with advance purchase); FREE for TISD employees with badge. Learn more.
10. Saturday, Jan. 26
Open Book Series: TMS celebrates local author Fae James (Jordan High)
Featuring her book "Alice in Underville" with a reading and book signing during a catered Winter Tea at the P. J. Ahern Home. Learn more.