Featured Leader: Sara Lawrence, Ph.D.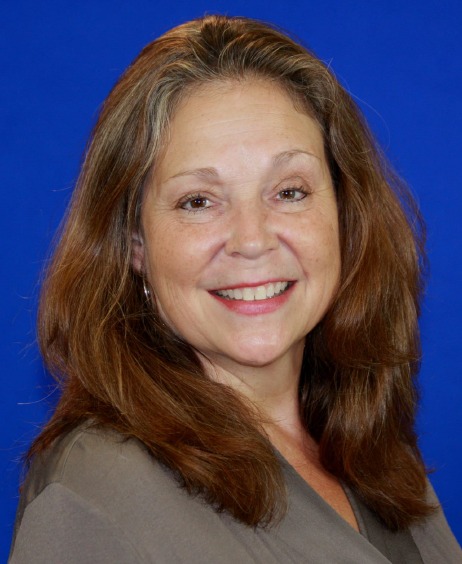 Associate Professor of Educational Psychology
College of Education and Liberal Arts
Texas A&M University–Texarkana
Leadership Texarkana Class of 2004
Sara is a leader among leaders whose work has had direct impact on untold numbers of Texarkana students of all ages. Sara is a valued member of the TAMU-T faculty, whose current position includes oversight of education programs including teacher preparation, curriculum and instruction, instructional technology, education leadership, adult & higher education. She is also Interim Coordinator for Doctoral Program, Doctorate in Education Leadership, and also serves, as well as serving as Director of the department's Quality Enhancement Plan (QEP). In March, 2016. Sara was awarded the prestigious "Chancellor's Academy of Teacher Educators" by the Chancellor of Texas A&M System, having been nominated for award by faculty in and out of discipline. Prior to her faculty position at TAMU-T, Sara was the Director of TRAHC's ArtsSmart program for ten years, with a tenure which included generating 1.3 million dollars of state and national grant dollars invested in our local schools and community; the largest of these was a $750,000 Innovation and Dissemination Grant awarded by the National Education Agency. She will be bringing her leadership perspectives on experiential learning as co-facilitator of Leadership Texarkana's 2019 TYTL (Today's Youth, Tomorrow's Leaders) program.
Sara shared her perspectives on Texarkana USA, leadership, and Leadership Texarkana in her answers to our questions:
For what community organization or issue or opportunity do you have a passion and invest your time, talent or money?
"Education, psychology and the arts are my passions. While these may seem separate, they are not. A quality education is dependent on the arts, and both impact the health and wholeness of one's life…and the life of a community."
What have you learned most about making a difference in Texarkana (or about your opportunity for community leadership) from being a part of Leadership Texarkana?
"My family and I moved to Texarkana in 2000 and I was a graduate of LT Class of 2004. Leadership Texarkana was instrumental in helping me understand Texarkana and my own identity…as a parent, neighbor, community member, citizen, educator/academic and leader. When raising a family and working full-time, it's hard to invest your time and heart when you're not sure how you fit into the larger picture. LT gave me the big picture and the opportunity to connect with ideas and others. I truly believe it was my experience in LT that helped me to establish deep roots in Texarkana.
And, from that time forward, I have learned there are so many folks in Texarkana with the expertise and willingness to make great things happen. I remember working with Judy Wright Walters on Kidtopia. The amount of folks that came out to design and build something for the community was truly inspiring."
What does leadership mean to you?
"To me, leadership is about setting the conditions that allows great things to happen, and fully supporting a vision. And this isn't easy for me…inherently, I like to plan and control conditions to reduce risk and expedite things. However, throughout the years, I've learned – sometimes in painful ways – that greater things happen when I set conditions allowing others to take risks and be open with ideas. It's amazing what happens. Then I work hard and diligently to support the vision and support those working towards those ends using all the resources at my disposal."
If you had one wish and could make a difference of significance in Texarkana (your small corner) what would you do with that one wish and why?
"We have such an interesting story in Texarkana. It's a story that is told in our downtown and downtown neighborhoods. My wish is that folks would invest in these buildings – renovate, restore, and repurpose. I live in an historic neighborhood – there are beautiful, interesting, inexpensive, well-built homes that just need a little TLC to find glory again. I want downtown and the downtown neighborhoods to be completely glorious!"
What do many people not know about you that you would to share with us? What are some of your passions and hobbies?
"My family and colleagues would probably say I'm a workaholic. It's, true…I like to work. So my hobby is finding ways to relax – reading, hiking, yoga, painting, writing poetry, hanging out with family and friends are all things that help me relax and get out of my "work" head. What people may not know is that my husband and I are passionate about old things; not necessarily antiques but well-built things with a history – old cars, old houses. We love to preserve, restore or just bring new life to old things. We have an old house that we use as a BnB that we love sharing with family and friends, and those coming to visit family and friends in Texarkana."
What do you most love to do in Texarkana?
"Walk! But, not in a hurry. I love to walk in my neighborhood, or any of the parks, and watch the change in seasons. I love to hear the wind whistle though the pines, smell the grass and leaves, and check out what my neighbors have planted."
What do you most love about Texarkana, in general?
"I love the flexibility of lifestyle. I've lived in places where life is ALWAYS hectic…slowing down is not an option. However, in Texarkana we have the ability to make our lives as fast or slow or deep as we need.
When my father came to live with us, I needed my life to slow down so we could enjoy our time together. I was able to do this…I know I wouldn't have been able to have to do this in previous places I've lived."