Leadership Texarkana Class of 2022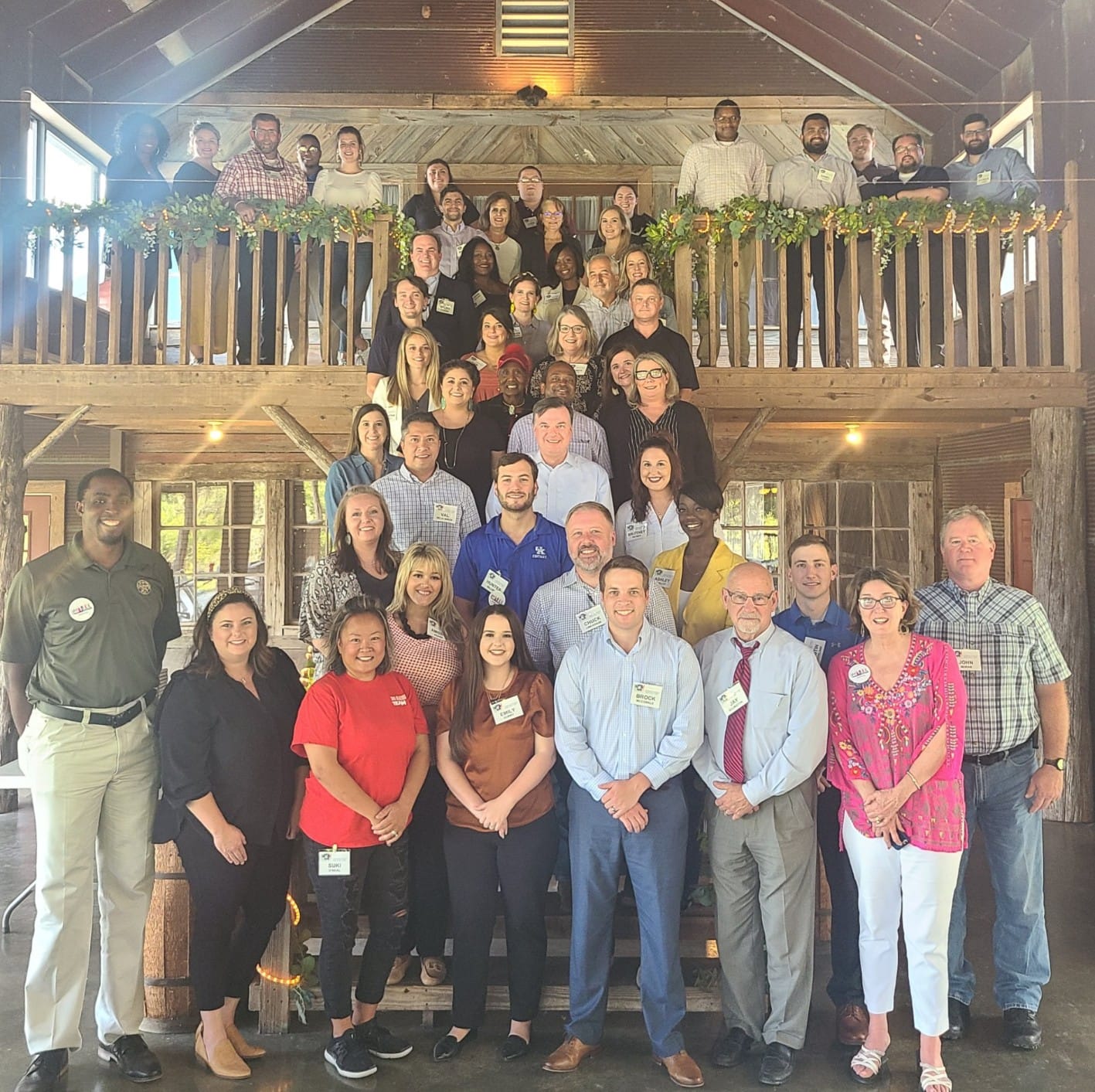 Congratulations and THANKS to the fifty outstanding individuals who will be focusing their time and energies this coming year in working together in the pursuit of the community excellence that can benefit all who live and work in Texarkana USA. Thanks for the willingness of all in the group to ensure their health for each session this year, as they travel throughout the community. Thanks to the bosses and/or coworkers of each participant for supporting such an investment. Thanks also to Brent Ramage of Ramage Farms who hosted the group as a sponsoring partner for the two-day opening retreat September 14 and 15 – and last but not least, thanks to the many incredible volunteer leaders of Leadership Texarkana who assisted in making it all happen!
Leadership Texarkana: Unleashing Texarkana Talent and Ingenuity in pursuit of Community Excellence.