Things to do in Texarkana September 27 – October 5, 2021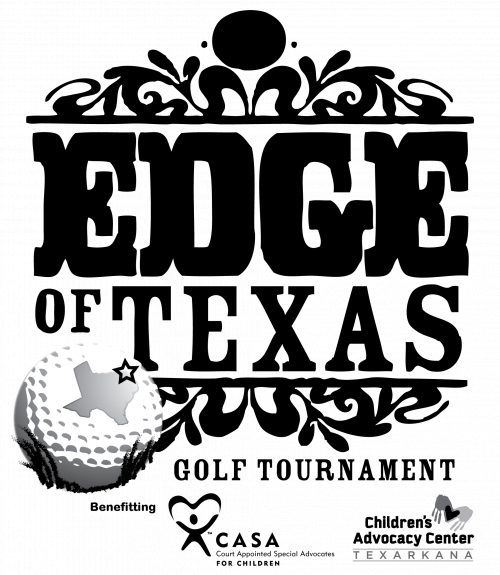 1. CASA Edge of Texas
Monday, September 27
Please join us for the Edge of Texas Golf Tournament on Monday, September 27th, 2021 at Northridge Country Club. All proceeds from this event benefit CASA and the Texarkana Children's Advocacy Center. For sponsorship opportunities, please call 903.792.1030, or email haleyroeser@casatexarkana.org.
2. Book Tasting
Monday, September 27
The main point of this event is to introduce people in a fun and quick way to new books they might not have discovered otherwise. RSVP to mchance@txar-publib.org or call 903-794-2149 ask for Morgan or Nancy.

3. Al Fresco – An Outdoors Concert!
Tuesday, September 28
Join us for a downtown outdoors concert on the steps of 1894 Gallery, and let the inspiring surroundings and music take you in. Music by Hagenberg, Hogan, Whitacre, & the world premiere of Robert Cohen's The Gift of Dreams to Dream. Marc-Andre Bougie, Conductor; Mary Scott Smith, Accompanist. Also featuring drummer George Buckner & bassist Jeff Madlock. Free admission / Donations accepted. Learn more!

4. Zumba at Southwest Center
Tuesday, September 28
Get your exercise in this week with Zumba! Learn more.

5. The Hook & Yarn Show
Thursday, September 30
Calling all yarn enthusiasts! Take a look at our brand new class – The Basics of Crochet. From learning how to crochet your own blanket, to learning crochet techniques, this class is perfect for the beginner. Learn more and register here!

6. Tapas & Wine
Friday, October 1
HandsOn Texarkana's 13th Annual Wine & TAPAS Event to be held Friday, October 1, 2021 on the beautiful grounds of the Collins Building, 1915 Olive Street, Texarkana, Texas. Call 903-798-3211 for tickets, or email HandsOnTexarkana@aol.com.
7. The Addams Family: A New Musical
Friday, October 1
THE ADDAMS FAMILY, a comical feast that embraces the wackiness in every family, features an original story and it's every father's nightmare: Wednesday Addams, the ultimate princess of darkness, has grown up and fallen in love with a sweet, smart young man from a respectable family– a man her parents have never met. Performances: October 1-3 & 8-10; Fridays – 7:30 pm; Saturdays – 7:30 pm; Sundays – 2:00 pm. Learn more!

8. Chonda Pierce Live Concert
Sunday, October 3
Join Chonda Pierce, a stand-up comedian, television hostess, author and now actress, as she channels her life experiences into positivity, bringing laughter to audiences around the country. This is an evening you won't want to miss. Socially distanced seating means fewer tickets available. Get your tickets to see the Queen of Clean comedy LIVE IN CONCERT today! Learn more.

9. Vote for Texarkana Gazette Readers Choice Awards
Vote for your favorites here!

10. Live Local Music
Head over to the goTXK Community Calendar to take a look at all of the live music happening around Texarkana, USA this week!