Run the Line Half Marathon attracts from far and wide as few others do!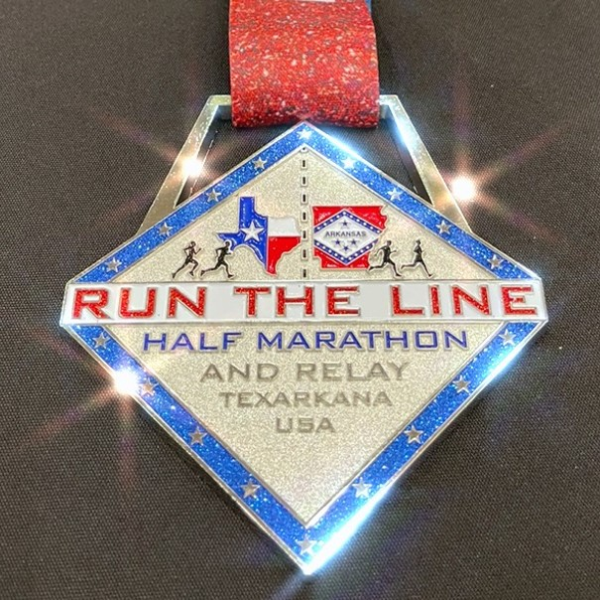 Partnership for Pathways leader and event organizer Julie-Ray Harrison shared amazing news about this year's 2022 Run the Half Line Marathon… "We have runners in the 2022 Run coming from Maryland, Missouri, Tennessee, Wisconsin, Colorado, Massachusetts, New York, Mississippi, and Germany in addition to the four states of Texas, Arkansas, Louisiana, and Oklahoma – with close to 70% of our runners coming from more than 30 miles away from Texarkana!"
Besides a great event, that means dollars imported into our economy – a tourism driver of economic development that benefits hundreds who live here!
Even with covid reduced numbers, they had about 450 runners this year, with ages ranging from 13 to 78 years old. Harrison added, "An 80 year runner registered this year but had to drop out due to an injury; we are deferring his registration… so he can run with us at 81!"
KUDOS to all involved in growing this unique event for Texarkana USA, with special thanks for growing and promoting it to such an extent that it can draw runners from far and wide!

Check out goTXK.org for more celebration of our innumerable Texarkana superlatives!