Things to Do in Texarkana March 21 – March 29, 2002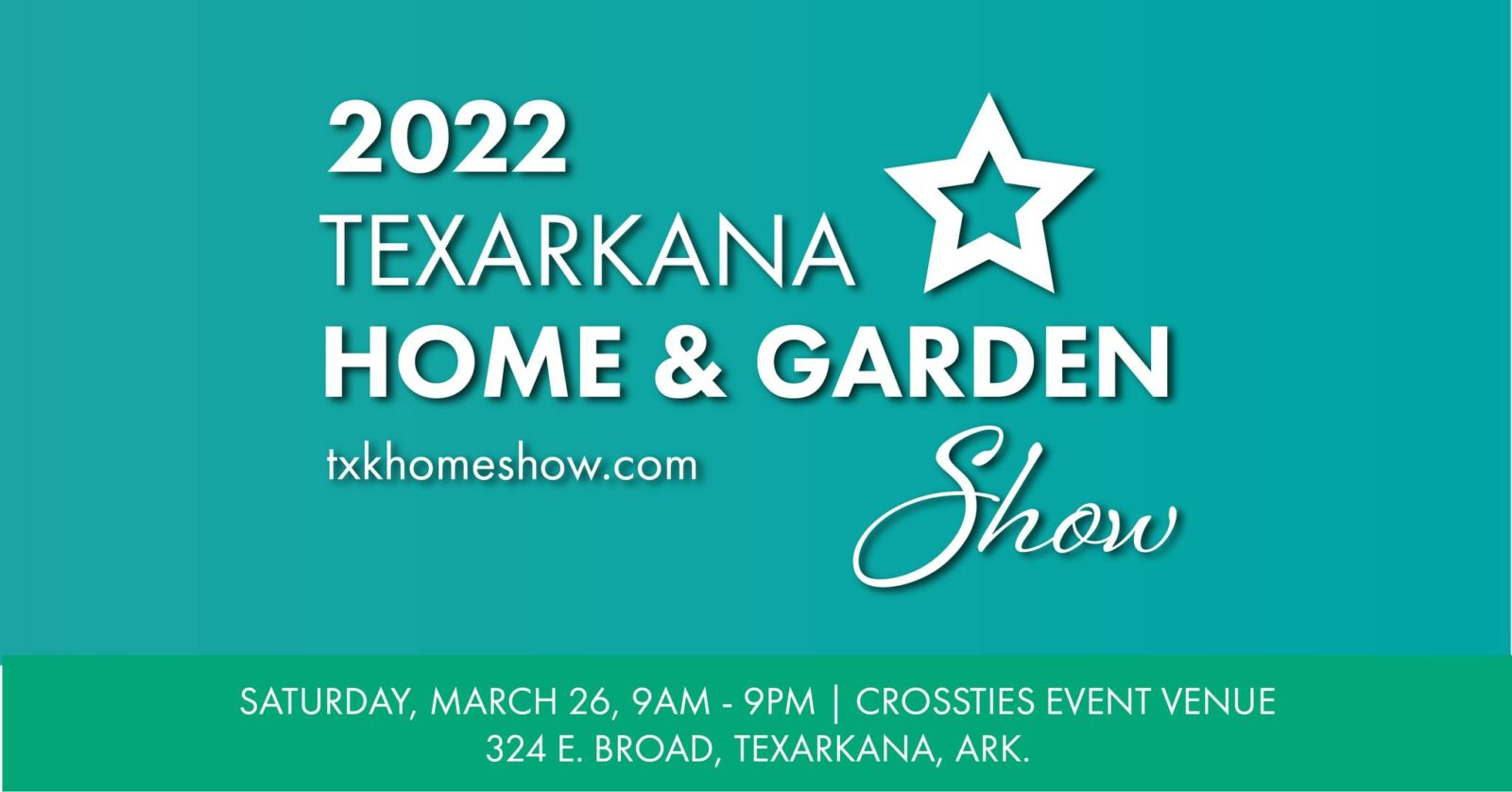 1. Home and Garden Show
Saturday, March 26
Join us for the 2022 Texarkana Home and Garden Show on March 26 in historic downtown Texarkana at the Crossties Event Venue! This is the event that introduces the Texarkana area to local builders, remodelers, home and garden suppliers, and other industry related companies. Get inspiration and advice for your home improvement project. Learn more!


AND DON'T FORGET

2. The Book Corner
Wednesday, March 23
Join USA Today Bestselling Author, D. C. Gomez, as she interviews authors with brand new book releases. Each week a brand new book that's been released within the last 90 days. Find your new favorite book Wednesdays at 6:30pm at www.amazon.com/shop/dcgomez-author.

3. Greater Texarkana Young Professionals Social
Thursday, March 24
Attention all you Flappers, Raccoon Coats, Bathtub Gin Bathers, Flagpole Sitters, and Marathon Dancers!!! Join us as we journey back in time for our first ever "SHHH… OUR SPRING SOCIAL IS AT THE SPEAKEASY" event. Join us for live jazz entertainment and great networking on March 24, 2022 from 5:30-7:30 at the 1923 Banana Club. BYO-Friend to introduce them to your fellow Young Professionals of Texarkana for an evening of live entertainment, food, drinks and door prizes! Learn more.

4. Candlebox LIVE at Crossties
Thursday, March 24
Candlebox found immediate success with the release of its self-titled debut album in July 1993. Candlebox featured four singles: "Change", "You", "Far Behind" and "Cover Me". "Far Behind" reached the top 20, and the album was certified quadruple platinum by the RIAA.[5] The band's next album, Lucy (1995), was certified gold,[6] and was followed three years later by Happy Pills (1998). After troubles with its record company, Candlebox broke up in 2000. The band reunited in 2006 and they have since released four more studio albums: Into the Sun (2008), Love Stories & Other Musings (2012) Disappearing in Airports (2016), and Wolves (2021). Learn more!

5. Clays and Crawfish at Rocky Creek Outdoors
Friday, March 25
$50 includes a crawfish plate and 50 targets for skeet, trap or 5-stand. Learn more!

6. Alex & Liv at 67 Landing
March 25 – 26
Y'all come pop Alex's birthday weekend off with us at 67 Landing! We gotta start it right and can't do it without y'all so make reservations now and bring the crew cause it's gonna be a BLAST! Learn more.

7. Haunted Texarkana Ghost Walk
Friday, March 25
Tours run Friday and Saturday evenings at 8pm the last 2 weeks of each month. Oct. 31st is always a fun and exciting evening celebrating Halloween! Private tours available all year round. Groups 10 or more qualify for a discount. Message for more details – learn more!

8. Texarkana Farmer's Market Vendor Meeting
Friday, March 25
Please join us for a Vendors Meeting on March 25, 2022 from 5:30-6:30 at City Hall located at 220 Texas Blvd in the 2nd floor council chambers. Learn more!
9. Tea with History
Saturday, March 26
The Texarkana Museums System cordially invites you to "Tea With History" at the P. J. Ahern Home, 403 Laurel Street, in historic Downtown Texarkana, USA. Meet three ladies from Texarkana's past: Mrs. Mary Ahern, Mrs. Mayme Jamison, and Mrs. Cora Schwarz. Learn about their lives and Texarkana history while you enjoy delightfully delicious tea treats. Join us on Saturday, March 26 from 2:00 p.m. to 4:00 p.m. Tickets are just $25 per person and are on sale now at www.TexarkanaMuseums.org/Events.

10. 2nd Annual Spring Plant and Craft Sale
Saturday, March 26
Come join us for our plant and craft sale with multiple vendors with a wide variety of items. As well as plants to put in you vegetable garden. Learn more!
goTXK T-shirt Contest
ACCEPTING ENTRIES for 2022 goTXK T-shirt contest. Get Creative! Celebrating What's to Love in Texarkana USA. Details at goTXK.org – Deadline March 31.

Check Out goTXK Calendar
CHECK OUT goTXK Calendar for upcoming events with TICKET INFO – BUY EARLY! PLUS More Opportunities – Submit YOUR events (virtual or in person) to the GOTXK Calendar.