Things to do in Texarkana March 7 – March 15, 2022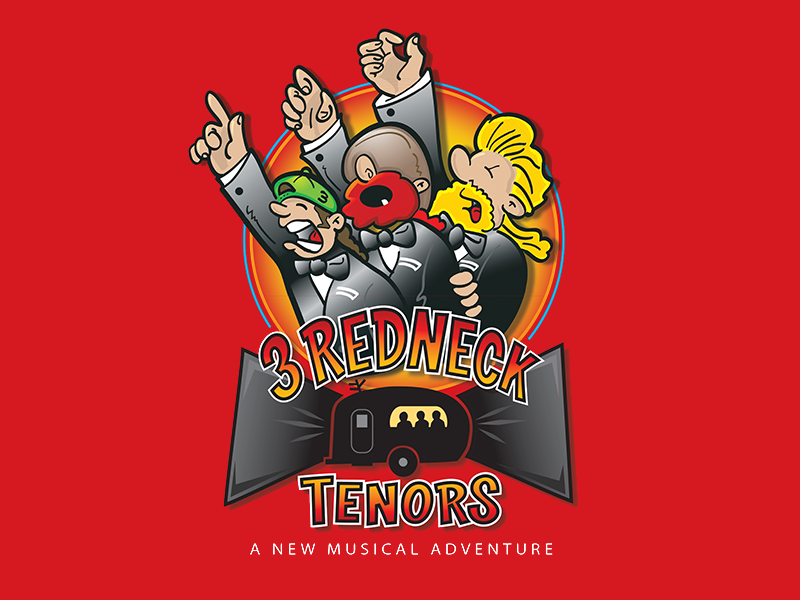 1. TRAHC presents 3 Redneck Tenors
Saturday, March 12
The "infamous" 3 Red Neck Tenors are back and better than ever! These boys have seen it all, sing it all and make us laugh 'till we double over, reminding us that in life, it is not the destination, it's the journey. Get ready for one sidesplitting ride as we go on an excursion only the 3 Red Neck Tenors could have had, delighting audiences with their vocal prowess and a smorgasbord of songs and music ranging from Gospel, to Country, to Broadway, Pop and Classical. Learn more!

2. Muses "Celtic Spring" Concert
Thursday, March 10
The Muses Project of Hot Springs celebrates St. Patrick's Day with "Celtic Spring", Thursday, March 10, 7 pm at Cabe Hall. This 90 – minute concert is a unique blend of traditional and contemporary Irish, Scottish and English ballads and folk songs, featuring talented professional female lead vocalists, instrumentalists, young artists, and dance performances, in solos, duets, and various ensembles, all in the style of the Celtic Women. Learn more!

3. Downtown Live
Friday, March 11
Visit with the artists and watch them create. Learn more!

4. ART TO GO Pickup
Friday, March 11
This Spring Break go on a virtual art adventure with three award winning artists as they teach you how to harness your talents and skills. These bags are geared toward school aged children but can be utilized by children of any age! If you would like to utilize these bags to create your own backyard art camp this spring break let us know and we can help you with ideas on how to make that happen! Learn more.

5. Home Expo 2022
Saturday, March 12
Have questions? We have Answers! Come learn about who we are and what we do! Meet your local REALTORS®, Lenders, Title Companies, & Home Inspectors! Door Prizes, Free sessions & MORE!

6. Second Saturday Trade Days
Saturday, March 12
Join us for March Trade Days in front of 1894 Gallery, 105 Olive Street, March 12th, 10-3. We will have local vendors selling their handcrafted items. Learn more!
AND DON'T FORGET


7. Bingo Night
Friday, March 11
Learn more!

8. Visit Bringle Lake Park
Bringle Lake Park has so many activities for the whole family. From scenic piers, play structures, hiking trails, and swings, this park has it all. If you're looking for adventure or beautiful scenery, look no further than Bringle Lake Park!

9. GET INVOLVED!
WILBURAWARD NOMINATIONS NOW OPEN for 2022 HONORS. Lift up individuals and organizations for exemplary community leadership! Online at LeadershipTexarkana.com – Deadline March 10.
ACCEPTING ENTRIES for 2022 goTXK T-shirt contest. Get Creative! Celebrating What's to Love in Texarkana USA. Details at goTXK.org – Deadline March 31.
Get your creative brain in gear and start planning to compete in Texarkana's new PITCH IT competition – and vie for big prizes! Participant's initial pitch will take place on Thursday, March 31st starting at 4:00pm at Crossties in downtown Texarkana. They will be given a pitch time on Tuesday, March 29th. Each room will have a winner or winners that will advance to the finals. Learn more and register here!
10. Check Out goTXK Calendar
CHECK OUT goTXK Calendar for upcoming events with TICKET INFO – BUY EARLY! PLUS More Opportunities – Submit YOUR events (virtual or in person) to the GOTXK Calendar.