Things to do in Texarkana April 11 – April 19, 2022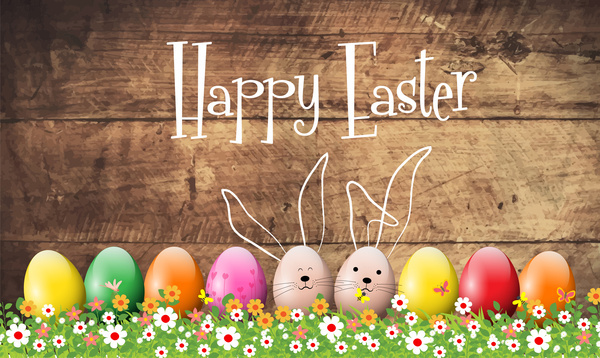 1. HAPPY EASTER
Sunday, April 17
Wishing everyone a happy Easter with your friends and family! There will be abundant glorious choral music being performed this Sunday in our churches – DON'T MISS IT! Check your local church calendars to join in celebrations for the community and your families – AND don't miss the community Easter egg hunts!
 
2. Easter Egg Hunt at WMUMC
Saturday, April 16
Bring the whole family to this exciting event! Learn more.

3. Planes, Trains, and Automobiles: Chugga, Chugga, Choo Choo!
Saturday, April 16
Guest Lecturer Griff Hubbard will be presenting about the "Texas & Pacific Railway Engine #642." Join us at the Ace of Clubs House to learn more about Texarkana history with Wilbur Smith's nephew. Admission is FREE. There will be light refreshments available. Learn more!

 
AND DON'T FORGET


4. Yoga at the Southwest Center
Wednesday, April 13
If you're looking for a way to wind down, don't forget we have FREE yoga at the Southwest Center on Wednesdays. Learn more!

5. Colorhype TXK Paint and Sip
Thursday, April 14
Join ColorHypeTXK for our bi-monthly paint and sip at 67 Landing! Shea will walk you through this painting step by step while you enjoy your beverage of choice. We always have a great time! All supplies and your first drink are included! Grab your ticket here.

6. Line Dancing Class at Resilience Studio
Thursday, April 14
Come get your boogie on and dance all your worries away with Coach Cookie! Each week we perfect previously learned routines and learn one new one. Learn more!

7. Building and Using a Greenhouse Class
Saturday, April 16
Learn what it takes to build your own greenhouse and how to grow in it at Binning Farm! Learn more.

8. Texarkana College's Kids' College
Registration open NOW!
Now's the time to reserve space for your kids this summer! Head over to the goTXK calendar to see what summer activities are open for registration.

9. Live Music
All Week
Head over to the goTXK calendar to take a look at all of the live music happening this week!

10. Lunch with Leaders – Reserve your seats by April 13th
Tuesday, April 19
With Rob Sitterley and special guest Michael Preston. Texarkana, AR Secretary of Commerce on Community Leadership for Economic Advantage. Sponsored by Texarkana Emergency Center and Hospital. Learn more!