Things to do in Texarkana USA May 9, 2022 – May 17, 2022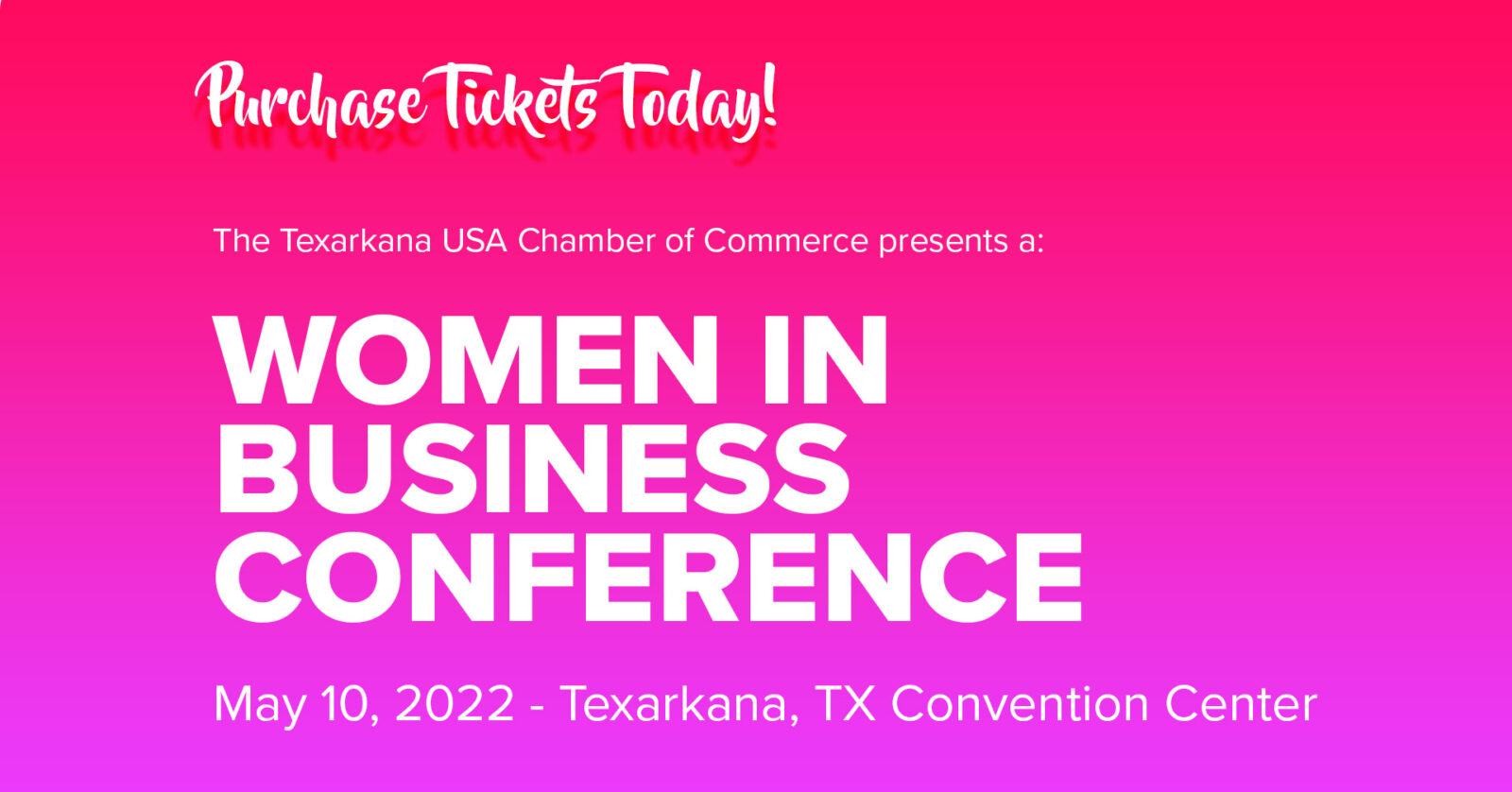 SPOTLIGHT ON

1. Women in Business Conference presented by the Texarkana Regional Chamber of Commerce
Tuesday, May 10
Gather together with women from our region as we empower, engage, and encourage each other at this half-day conference! Look forward to a panel, keynote speaker and lunch entertainment. Purchase tickets here!



2. Downtown Live!
Friday, May 13
Join us for Artists painting, Arkansas High's Jazz Bands, Food Trucks, and other performers. Learn more!



3. A Cycle Through Public Art
Friday, May 13
Make plans to attend this exciting event! Learn more.



4. Open Alley
Friday, May 13
During the May Downtown Live! event, stroll the newly-paved alley behind the north side of Broad Street connecting State Line Avenue with Kress Gap, & join a soft-launch of the proposed Activated Alley TXK, an outdoor public space sheltered by the charming historical brick walls of downtown Texarkana's storied past. Come share your ideas for the as-of-yet unnamed alley, & help us discover this picturesque corner of our twin-city history. Learn more!



5. Habitat Diamonds for Doorways
Friday, May 13
Join us at Diamonds for Doorways on May 13, 2022, from 6:30pm to 9:30 pm at Silvermoon on Broad, 217 W Broad Street, Texarkana, Texas. Fun, tickets for Casino games, silent auction, food, music and much more.

AND DON'T FORGET



6. Texarkana Home Builders Association's Spring Golf Scramble
Monday, May 9
Register for the Texarkana HBA Spring Golf Scramble! The event is scheduled for May 9, 2022 at Texarkana Golf Ranch. We'll have lunch, door prizes, and a fun day of networking and golf! Register your team at texarkanahomebuilders.com/golf.


7. Train to Save: Lifeguard Courses at the PLEX
May 9 and May 14
The Sportsplex by HealthCARE Express is gearing up for summer and will host Lifeguard Courses for those who would like to be certified in water safety and preparation. Classes will be held in the evenings with each course lasting five days total. Learn more!


8. Tex Rep present Broadway's Blockbuster HIT – Something Rotten! LAST WEEKEND!
May 13 – May 15
Performances: Friday – 7:30 pm, Saturday – 7:30 pm, Sunday – 2:00 pm. Make plans to attend and purchase tickets here!


9. Texarkana Farmer's Markets
Saturday, May 14
The Texarkana Farmers' Market and Gateway Farmers' Market are both open this Saturday! #SupportLocal


10. Sign up for Summer Camps – Texarkana Parent
Keeping kids busy during the summer is practically an art form. In this guide, we've compiled all of the summer camps and activities in the Texarkana area that we can get our hands on to help you find ways to keep your kids engaged in fun and learning this summer. Check back for the most up-to-date listings throughout the summer!


Apply for Leadership Texarkana Class of 2023!
Leadership Texarkana is dedicated to cultivating, connecting and engaging leaders in working together for community excellence, pride and progress. Learn more and apply here!
Live Music
All Week
Head over to the goTXK calendar to take a look at all of the live music happening this week!


Check Out goTXK Calendar
CHECK OUT goTXK Calendar for upcoming events with TICKET INFO – BUY EARLY! PLUS More Opportunities – Submit YOUR events (virtual or in person) to the GOTXK Calendar.