Things to Do in Texarkana August 1 – August 15, 2022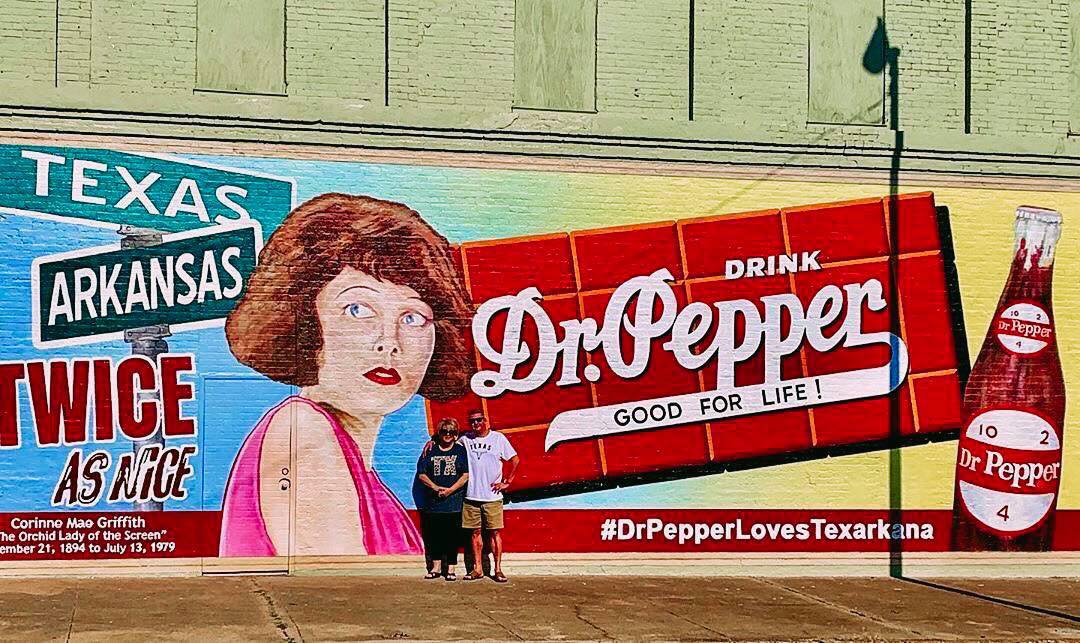 1. TLC Grand Re-Opening
Monday, August 1
George's TLC Burgers and Fries is in the heart of downtown Texarkana, Arkansas. TLC has been proudly serving our wonderful community since 1982 and is home to our famous Red River Sand. Join us Monday, August 1st for their grand re-opening! Dr. Pepper will be on site to hand out free bottle drinks to the first 200 customers. Learn more!
2. Teen Resource Fair at Crossties
Monday, August 1
FREE Teen Resource Fair hosted by Special Health Resources!
-FIRST 300 STUDENTS ATTENDING RECEIVE A BACKPACK FILLED WITH SUPPLIES!!!
-Kona Ice, Live music with DJ HollyGrove on da track, Live demos from Tonsorial Arts Barber college, and Big Slices will be here! Learn more.
3. Career Moves – By Texarkana Recreation Center and TC EOC
August 1, 9, 17, and 25
Learn how to create a cover page, resume, and more at this Career Moves workshop! Learn more.


AND DON'T FORGET


4. Kempo Kids & Teens at Texarkana College
Tuesday, August 2
Our Martial Arts program has a class for all ages, starting at 5 years old. We offer monthly classes. Our next one starts August 2nd. To learn more and to register visit: https://cbe.texarkanacollege.edu/community/ or call 903-823-3270.

5. VIP Team Roping Championship
August 5 – August 6
NJ Productions Presents VIP Team Roping at the Four States Fairgrounds Entertainment Center. Please visit our website for future details to follow soon. Learn more!

6. XLR8 Family Day
Friday, August 5
We are so excited to host our first Family Day! Everyone is welcome to enjoy a day of fun at The Plex on Friday, August 5th, from 12pm – 2pm. Family day is free for members, and there is a $10 drop-in fee for non-XLR8 and Plex members. For more information on this event, please contact: Carmen Engledowl at 903-838-4697 or admin@hcesportsplex.com.

7. Texarkana, TX Last Farmers' Market
Saturday, August 6
The final Farmers Market of the season! #SupportLocal
8. Four States Homeschool Expo
Saturday, August 6
Come out to see what our community has to offer homeschool families of the Four States Area! Representing will be local support groups, co-ops, colleges/universities, authors, tutoring services, extracurricular opportunities, and much more! Refreshments will be available for purchase from the TEACH Texarkana Class of 2023, but admission is FREE! There will be lots of giveaways, bouncy house fun for the kiddos, and the opportunity to meet and connect with other homeschool families in the area! Learn more.
9. Women's Basketball League Sign-Up Deadline
Friday, August 12
Stop by the Southwest Center, 3222 W. 7th St., to register or contact Mrs. Stephanie @ 903-559-7560. Learn more!

10. Summer Full Moon Drum Circle
Friday, August 12
Experimental event! Bring a drum and experience the drum circle or just observe and enjoy. Learn how to play. Possible extra drums available but not guaranteed. Massive therapeutic quality to drum circles. Learn more!

Live Music
All Week
Head over to the goTXK calendar to take a look at all of the live music happening this week!
Check Out goTXK Calendar
CHECK OUT goTXK Calendar for upcoming events with TICKET INFO – BUY EARLY! PLUS More Opportunities – Submit YOUR events (virtual or in person) to the GOTXK Calendar.