Things to do in Texarkana August 15 – August 23, 2022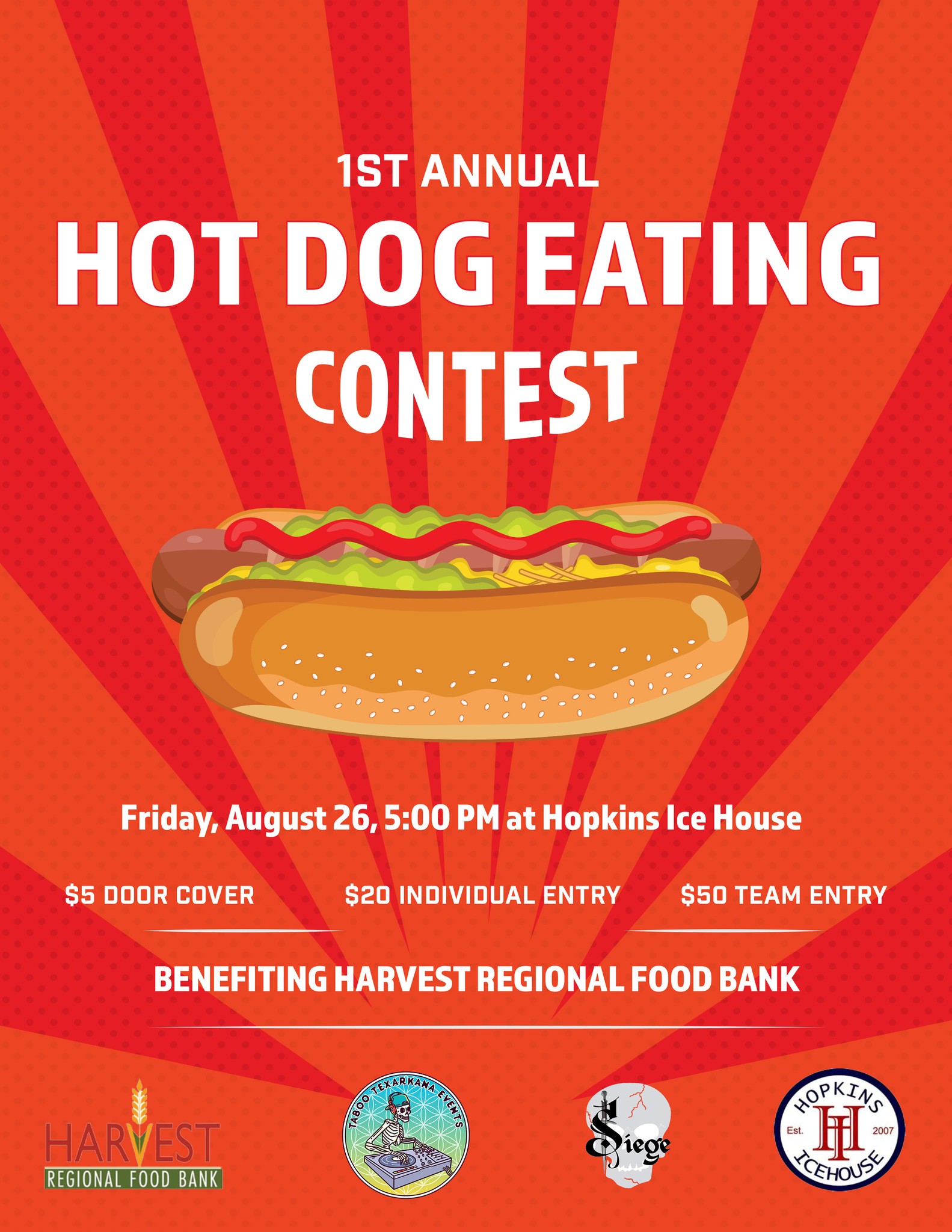 1. Sign up for First Annual Hot Dog Eating Contest
Come out and enter, or just watch, the first annual hot dog eating contest at Hopkins Icehouse on August 26, beginning at 5:00PM. $5 door cover, $20 individual entry, $50 team entry (4 people). Prizes for 1st place winner in each category. All proceeds go to Harvest Texarkana Regional Food Bank. To book your ticket in advance, visit here.

2. Community Outdoor Movie Night
Saturday, August 20
Join us for our August Outdoor Movie Night. Admission is Free. We will have concessions. Cash only. Bring your blankets and chairs or truck beds. Parking Lot opens at 7:30PM. Movie starts at 8:00p.m. Learn more!

3. Gateway Farmers Market 25th Anniversary
Saturday, August 20
Celebrating 25 years! Learn more.

AND DON'T FORGET
4. The Little Mermaid Auditions
Monday, August 15
Auditions: August 15 | First Rehearsal: August 20 | Shows: Nov 3 – 6. Learn more!

5. Career Moves – By Texarkana Recreation Center and TC EOC
August 17
Learn how to create a cover page, resume, and more at this Career Moves workshop! Learn more.
6. Community Breakfast with Jay Ellington
Thursday, August 18
Make plans to attend! Learn more.

7. Book Club Sponsored by Texarkana Public Library
Thursday, August 18
Open to new members! 3:00pm-4:30pm. Learn more!
8. Haunted Texarkana Ghost Walk
Friday, August 19
Learn Texarkana history and make plans to attend this unique event! Learn more.
9. Region 10 Adult/Youth Leadership Conference
Saturday, August 20
Harbor House Inc. and RAAD have teamed up for a regional conference. The theme will be Adult & Youth Leadership: Using Community Leadership to Leverage Community Resources. We've got a wonderful panel of local speakers and leadership influencers. Learn more!

10. Yoga on the Lawn at Ace of Clubs House
Saturday, August 20
A relaxing time of learning the fundamentals of Yoga. Learn more!
Live Music
All Week
Head over to the goTXK calendar to take a look at all of the live music happening this week!