Things to do in Texarkana October 17 – October 25, 2022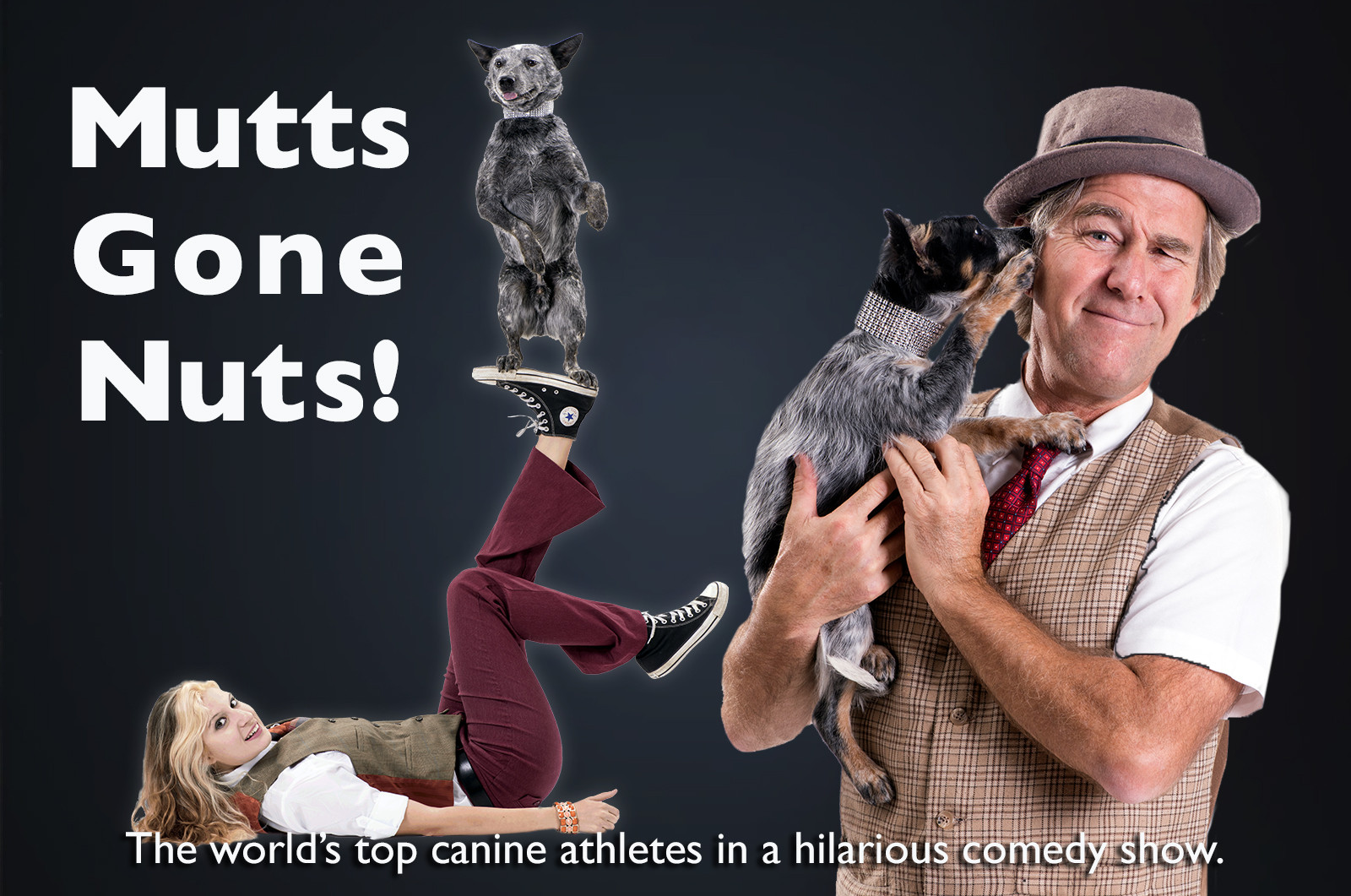 1. TRAHC Presents: Mutts Gone Nuts
Saturday, October 22
TRAHC presents Mutts gone Nuts! in the Perot Theatre on October 22nd at 7:00pm! Expect the unexpected, as canines and comedy collide in a smash hit performance, that's leaving audiences everywhere howling for more. From shelters to showbiz, these amazing mutts unleash havoc and hilarity in a breathtaking, action-packed, comedy dog spectacular, featuring some of the world's most talented 4 legged performers. Deemed 'A Must See' by the Washington Post, the dogs are sure to steal your heart, and then your socks! Join us for an amazing family friendly comedy show featuring your favorite furry friends! Learn more.

2. An Evening with the Phantom at The Banana Club
Saturday, October 22
Great way to spend a Saturday night with family or friends. Definitely a must see. Learn more!

AND DON'T FORGET
3. Metalsmithing with Jerome Legrand & Dennis Wicker
Tuesday, October 18
Be ready to create fabulous metal works with Jerome Legrand and Dennis Wicker. This class consists of learning layout and design as well as working metal into shapes and forms with emphasis on metalsmithing mixed with modern techniques. Each student will complete a project. This is a great class for people of all ages! Learn more.

4. A Walk Through History
Wednesday, October 19
The City of Texarkana, TX Parks and Recreation Department received a grant in 2019 to develop a history walk around the pond at Spring Lake Park. While this is often a self guided tour, we are starting a guided version of this walking tour! Each Wednesday at 9:30 AM from October 12th to November 2nd, we invite anyone that would like to join, A Walk Through History at Spring Lake Park. We will limit participants to 20 per tour, so please register soon, at this link!

5. Leadership Frameworks
Thursday, October 20
Emotional intelligence is considered by many to be the key to effective leadership – a seminar around the ability to understand and manage your own emotions and of the people around you – and is the KEY to effective leadership. Email leadershiptxk@gmail.com to register and learn more!
6. Spring Lake Park Fall Festival
Thursday, October 20
The Texarkana, TX Parks and Recreation Department presents the Spring Lake Park Fall Festival on October 20th from 5:00 PM to 7:00PM. This is a free event with games, candy, hayrides, pumpkin painting, and a costume contest. Following the Fall Festival we will show Hocus Pocus for our Movies in the Park Fall series. Learn more!

7. Movies in the Park
Thursday, October 20
Texarkana, Texas Parks and Recreation Department presents Movies in the Park, sponsored by Healthcare Express! All movies begin around 7:00 PM in Spring Lake Park. Concessions are available, bring your own chair. The movie schedule is as follows: October 13th – The Lost City. Learn more!

8. A Cycle Through History – Downtown Bike Tours
Friday, October 21
The Texarkana, Texas Parks and Recreation Department and Texarkana Museum System present A Cycle Through History – Downtown Bike Tours. The Tours will be each Friday from October 14th to November 4th at 5:30 PM. The tours will begin at the Museum of Regional History, 219 N. Stateline Ave., Texarkana, TX 75501, and end at Pecan Point Brewery for free appetizers! The Tour is free for those with bicycles, and $5.00 if a participant needs to rent a bicycle. Learn more!

9. Community Yard Sale
Saturday, October 22
The Community Yard Sale and Electronics Recycling will be held on October 22nd from 8:00 AM to 3:00 PM. Call (903)798-3978 to register or for more information. Learn more!

10. Archeology Fair
Saturday, October 22
Join the Texarkana Museums System in celebrating Texas Archeology Month 2022 with a morning of fun activities at the Museum of Regional History. For the little ones, there will be an archeology "dig" box where they can discover fun "artifacts." Older kids and adults can learn about how the Caddo, the first people to live in our area, made their extraordinary pottery. Wrap it up with a visit to the Museum of Regional History's Caddo Exhibit. Learn more!
Sign up for October Classes at TC
All month
The Community and Business Education Center at Texarkana College has several exciting classes being offered this month! Learn more.

Williams UMC Pumpkin Patch
All Month
The pumpkins are BACK! Be sure to stop by Williams Memorial United Methodist Church to take your fall photos and pick out some pumpkins.

Live Music
All Week
Head over to the goTXK calendar to take a look at all of the live music happening this week!