Things to do in Texarkana October 31 – November 8, 2022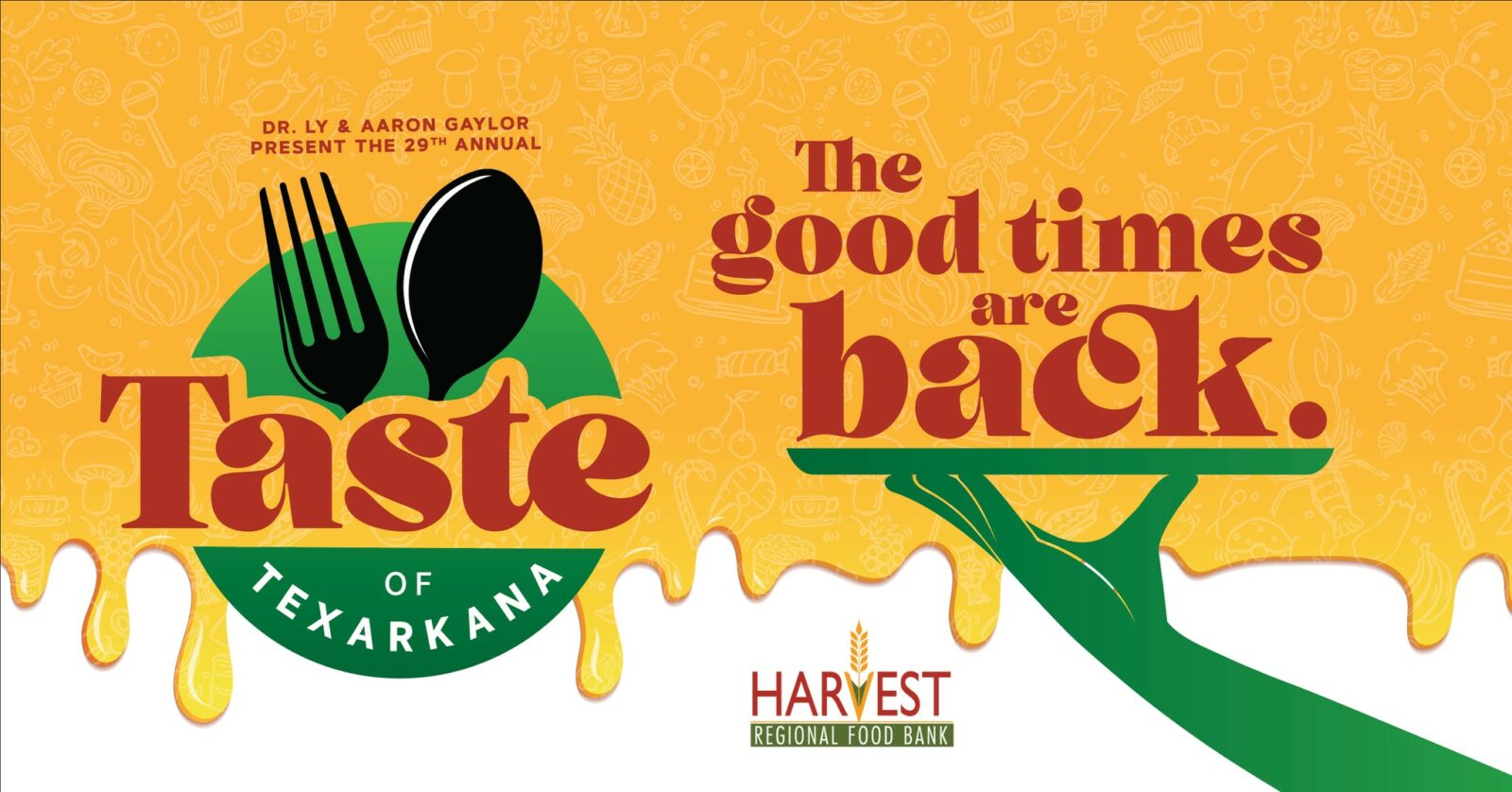 1. Taste of Texarkana
Tuesday, November 1
2022 Taste of Texarkana will be returning Tuesday, November 1st. Do not miss out on all of the food, drinks, and entertainment. Taste of Texarkana brings dozens of local top restaurants and vendors to the Four States Fairgrounds to showcase their culinary cuisine for over 1,800 guests. Learn more!

2. Masterworks II – Metamorphosis
Saturday, November 5
Pianist Andrew Staupe is emerging as one of the distinctive voices in a new generation of pianists. Andrew has appeared as soloist with many of the top orchestras throughout the United States and in Europe, including the Baltimore Symphony, San Diego Symphony, Houston Symphony, Minnesota Orchestra, Fort Worth Symphony, Indianapolis Symphony, the George Enescu Philharmonic in Romania, and many others. Learn more!

3. TOP Soccer TXK
Saturday, November 5
FREE EVENT to children with physical or intellectual disabilities ages 5-19. This is the kick off event to a nation wide program – starting here in Texarkana! MUST REGISTER HERE.

AND DON'T FORGET
4. Confidence in the Workplace – A Comedic Approach
Thursday, November 3
Presented by Jennifer Cunningham as a FREE First Thursday Coffee and Conversation program at Julie's Deli. Anyone who knows Jennifer will attest to her creative and infectious spirit and will be on hand to see just what her inventive take on confidence will be; those who don't know her yet, shouldn't risk missing it!

5. The Little Mermaid – Silvermoon Children's Theatre
November 3 – November 6
Based on one of Hans Christian Andersen's most beloved stories and the classic animated film, Disney's The Little Mermaid is a hauntingly beautiful love story for the ages. With music by eight-time Academy Award winner, Alan Menken, lyrics by Howard Ashman and Glenn Slater and a compelling book by Doug Wright, this fishy fable will capture your heart with its irresistible songs, including "Under the Sea," "Kiss the Girl" and "Part of Your World." Learn more!

6. Local Bands | Local Brews | Local Bites
Thursday, November 3
Bring a lawn chair and enjoy FREE music in front of Hopkins Ice House! Band: Heather Linn & The Deacons. Location: In front of Hopkins Ice House. Date & Time: 11.3.22 | 7PM – 9PM. Food: Hopkins & Butterfly Kissed. Learn more!

7. Show Me Snakes Reptile Show
Saturday, November 5
Come and join us for some reptile and snake fun! Tickets available here.

8. A Cycle Through History – Downtown Bike Tours (LAST ONE!)
Friday, November 4
The Texarkana, Texas Parks and Recreation Department and Texarkana Museum System present A Cycle Through History – Downtown Bike Tours. The Tours will be each Friday from October 14th to November 4th at 5:30 PM. The tours will begin at the Museum of Regional History, 219 N. Stateline Ave., Texarkana, TX 75501, and end at Pecan Point Brewery for free appetizers! The Tour is free for those with bicycles, and $5.00 if a participant needs to rent a bicycle. Learn more!
9. Candy Cane Corral
Saturday, November 5
Come out to the Four States Fairground Entertainment Center for a day full of all your Holiday Shopping and get to visit Santa Claus. There is something here for EVERYONE! Learn more.

10. Twilight Tours
Saturday, November 5
This guided tour includes living history performances at select grave sites as well as a discussion about historic burial customs and tombstone symbolism. Tickets are $15 each or $10 for TMS members. There is no parking in the cemetery. Please call for more information or directions. 903-793-4831. Learn more!
Live Music
All Week
Head over to the goTXK calendar to take a look at all of the live music happening this week!