Things to do in Texarkana August 7 – August 21, 2023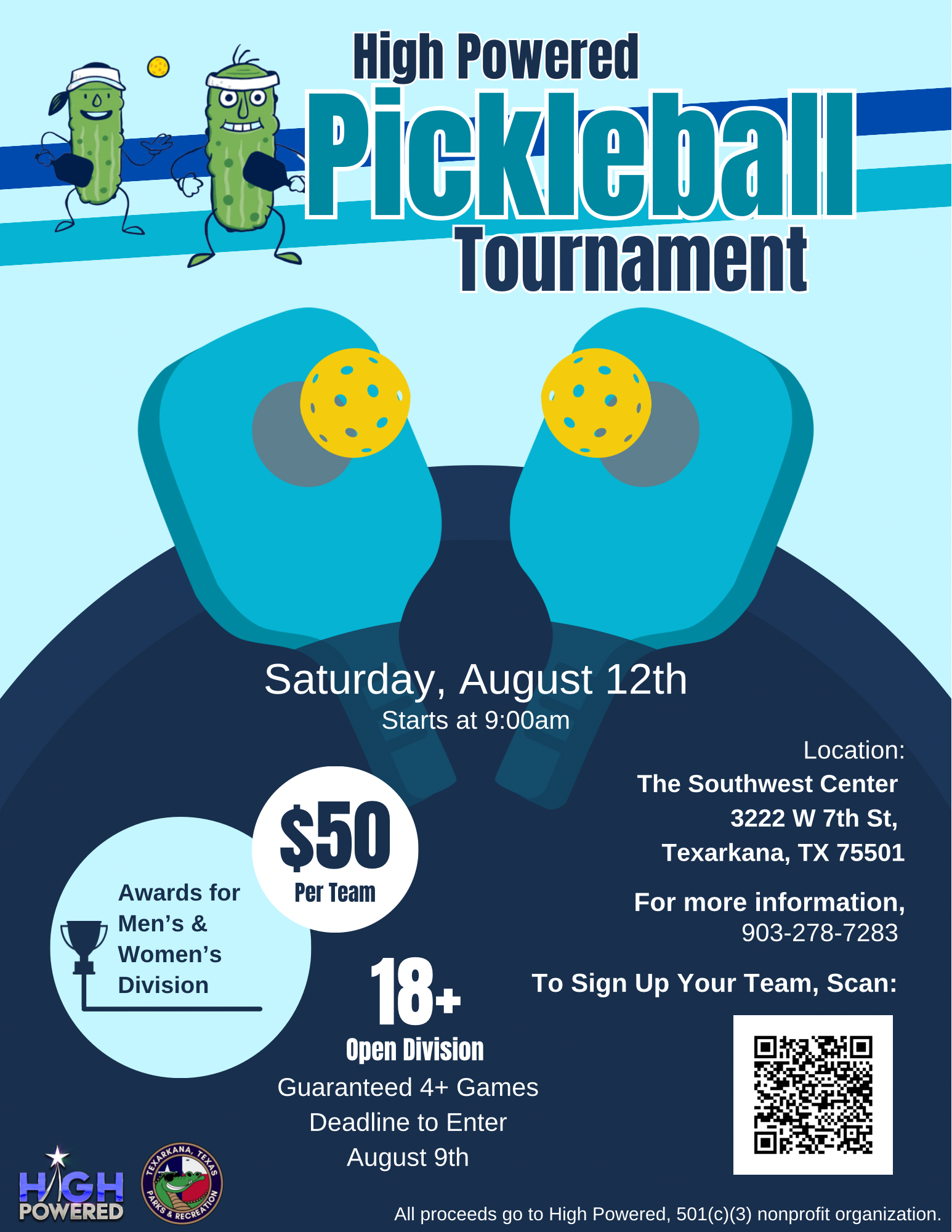 1. Downtown Live
Friday, August 11
Activities and fun ALL the way down BROAD street! Stop by The Gallery at 1894 to view art and talk with the talented artists. Organized by Main Street Texarkana!

2. High Powered Pickleball Tournament
Saturday, August 12
Make plans to attend this exciting event! Learn more.

3. Texarkana Blues Legend, Travis Matthews & Company
Saturday, August 12
Join us for an amazing evening with Texarkana LEGEND, Travis Matthews & Company at the Banana Club! Learn more.

4. Alley Cats Coffee Bar Re-Opening
Saturday, August 12
Hey, all you cool cats and kittens! JOIN US AUGUST 12TH AT 8AM FOR OUR RE-OPENING! We can't wait for you to see the new additions to our home and the new things we have set in store. 305 E. Front St. Texarkana, AR 71854. Learn more!

AND DON'T FORGET


5. Summer at the Farm: Paint and Sip
Wednesday, August 9
"Summer at the Farm" Paint and Sip @ 67 Landing. Join us for a delightful evening of creativity and relaxation at our "Summer at the Farm" Paint and Sip event. Unleash your inner artist as you sip on your favorite beverages and paint the beautiful landscape. Learn more!

6. Wrestling Live: Hype & Glory
Friday, August 18
Come be in the crowd and on TV of the start of the new wrestling show pilot for Hype & Glory wrestling on August 18th! Tickets at just 10$ at the Texarkana Arkansas Parks and Recreation center that will be on the only Texarkana local TV station KLFItvTexarkana! Learn more.

7. Cooking Class at TC
Sign up now! – Class on Aug 22
Travel to the south of France with Chef's Tyler and Donna Standridge and immerse yourself in the flavors of the region and learn new cooking techniques in this beautifully braised dish called Chicken Provencal.
Learn more!

8. High School Football
High school football is BACK! Head over to the goTXK calendar and take a look at the schedule.
9. Gateway Farmers Market
Gateway Farmers Market is open every Tuesday, Thursday, and Saturday morning! Learn more.

10. Last Few Days of Summer
Celebrate the last few days of summer and explore Texarkana summer activities like Holiday Springs Water Park, Splash Pad, Blockbuster movies at Cinemark, and more!
10. goTXK T-Shirt Contest
We are calling all creatives to share THEIR design entries this year for the 2023 contest of What's to Love, TXK – by the deadline of Friday, Sept 1 at 5PM! Email Keith.Beason@txkusa.org for more information.

Live Music
All Week
Head over to the goTXK calendar to take a look at all of the live music happening this week!