Things to do in Texarkana September 11 – September 19, 2023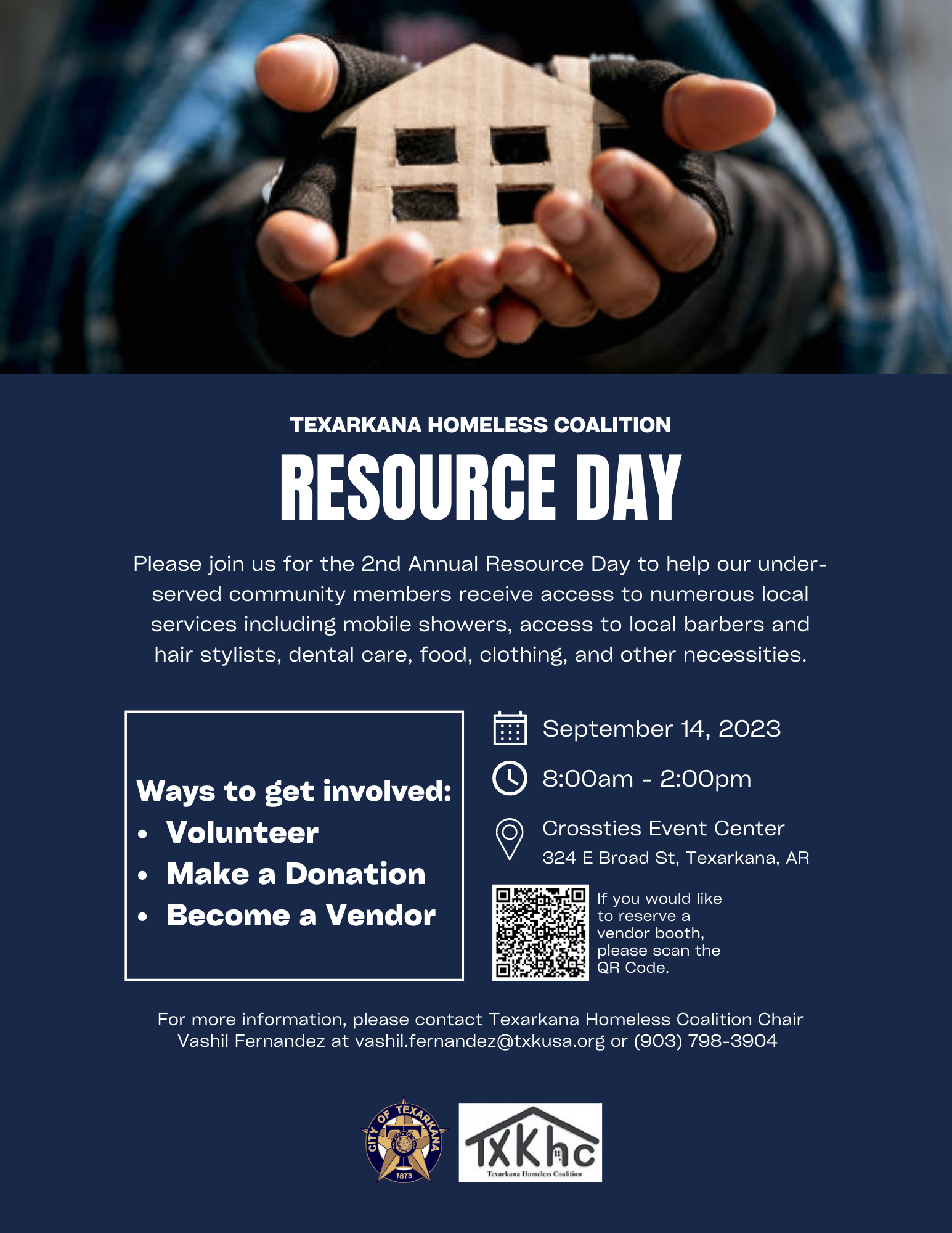 SPOTLIGHT ON
1. Texarkana Homeless Coalition Resource Day
Thursday, September 14
The Texarkana Homeless Coalition (TXKHC) is hosting the 2nd Annual Resource Day on Thursday, September 14th, from 8:00 am-2:00 pm at Crossties Event Venue located at 324 East Broad Street, Texarkana, AR. This day is driven by nonprofit organizations to help meet the needs of the homeless and those in poverty, and the community has the opportunity to join in on those efforts. Learn more!

2. TexRep Presents: Sweeney Todd: The Demon Barber of Fleet Street
September 15-17 & 22-24
Join The Texarkana Repertory Company for a bloody good time as we kick off our 32nd season! With music and lyrics by Stephen Sondheim, and a book by Hugh Wheeler, Sweeney Todd: The Demon Barber of Fleet Street has been delighting and terrorizing audiences for nearly 45 years! Learn more.

3. Eli Young Band at the Perot Theatre
Saturday, September 16
ELI YOUNG BAND has always been unique in modern Country music – a true band of brothers who play their own instruments, write their own songs and cling fast to their Texas roots. With LOVE TALKING out now via The Valory Music Co., they embrace what makes them different once and for all. Tickets here!


AND DON'T FORGET
4. Cornhole Tournament at The Hideout
Wednesday, September 13
Bring a friend and join the cornhole fun! Warmups begin at 6PM. Tournament starts at 7PM. You can sign up early or when you show up at the door. Brought to you by Texarkana Cornhole Association and The Hideout. Learn more!

5. Artistic Healing with Erica Cain
Wednesday, September 13
Make plans to attend this exciting event!

6. Mom's Night Out at Alley Cats
Friday, September 15
We'll be painting fall pumpkin door hangers, enjoying treats at Alley Cats Coffee Bar, and hanging out with our mom friends! Local painting extraordinaire, Shelley Jennings, will be coaching us along the way. Learn more!

7. Women's Circle at Thrive Yoga
Saturday, September 16
In this series we'll form a closed group and work together for 4 weeks, every Saturday from 1PM to 2PM at Thrive Yoga (Please note that Women's Circle does not include a yoga class). By signing up you're commiting to all 4 circles, it's important to maintain the same depth and the intensity for each session. Admission: $40 for all 4 circles, sign up at Thrive yoga studio or thriveyogatxk.com.
8. Four States Livestock Show
Through September 17
Stay up to date on everything to do with the Livestock show through our website and our Facebook page. We will be posting things as they come along. You may also call the office if you have any questions at 870-773-2941. Learn more.

See Also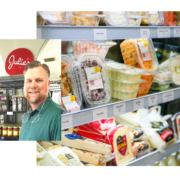 9. Healthy Kids Running Series
Sunday, September 17
Healthy Kids Running Series is a 501 (c) (3) non-profit, five-week youth running program for boys and girls Pre-Kindergarten through 8th grade, 50 yard dash to one mile. Each race Series takes place once a week during the spring and fall for five weeks, same time, same place. Learn more!

10. Lunch with Strategic Doing Core Team
Wednesday, September 20
Make plans to attend this special event and learn about the Strategic Doing process in Texarkana, USA. RSVP today at leadershiptxk@gmail.com.
Design Downtown Regional Art Contest
Through November 3
The City of Texarkana, Texas is excited to announce the Design Downtown Regional Art Contest to be held this fall in downtown Texarkana. Residents of Miller, Bowie, and Cass counties will be able to submit renderings of a downtown Texarkana building, public space, or stretch of property in the Arts & Historic District. Learn more!
Live Music
All Week
Head over to the goTXK calendar to take a look at all of the live music happening this week!


Check Out goTXK Calendar
CHECK OUT goTXK Calendar for upcoming events so you can BUY EARLY w/ TICKET INFO.