Things to do in Texarkana October 25 – November 2, 2021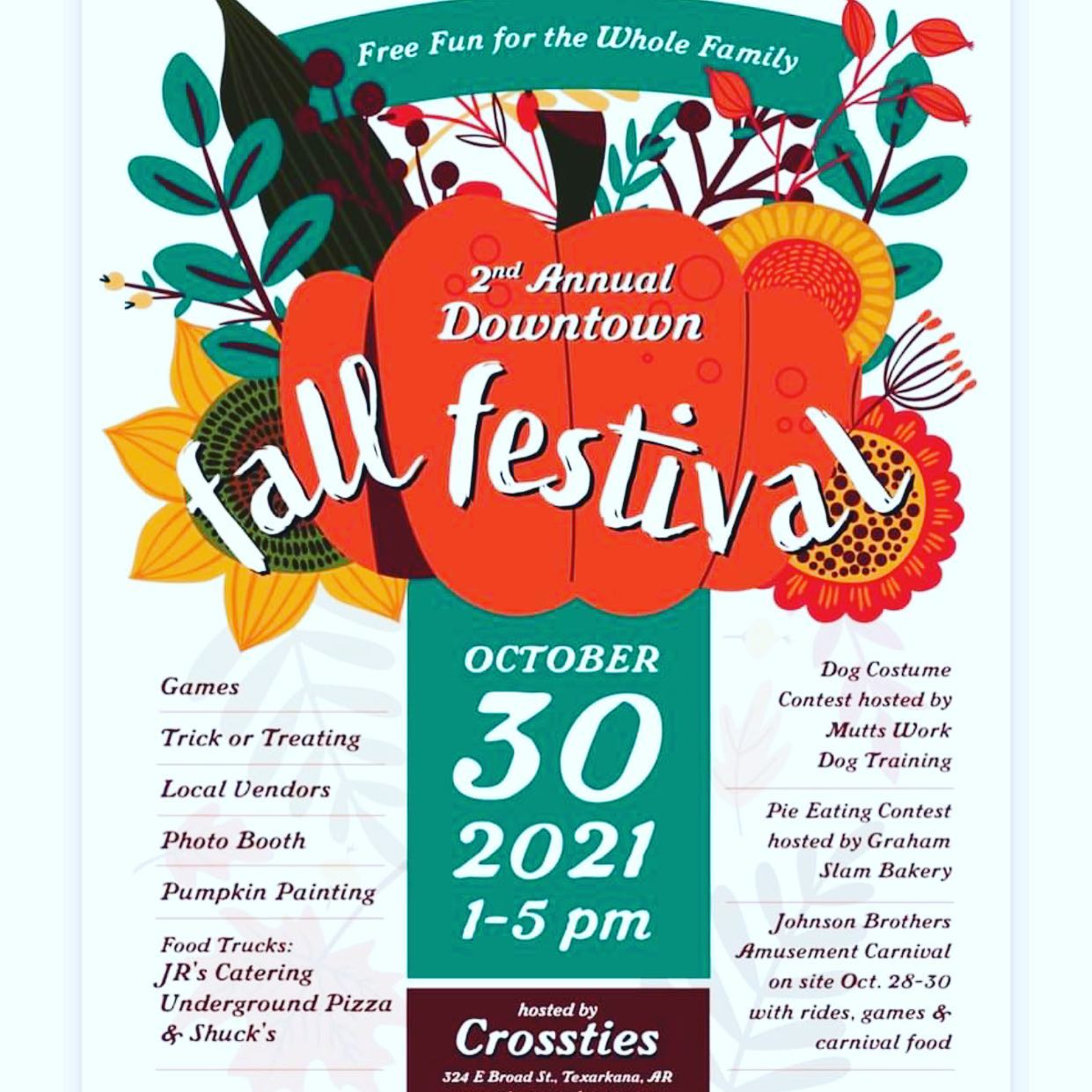 1. Downtown Fall Festival
Saturday, October 30
Enjoy the great fall weather downtown and support our wonderful local businesses! Learn more.
2. Courthouse Square Ribbon Cutting
Friday, October 29
Make plans to attend this historic event in Downtown Texarkana this Friday! Learn more.

3. A Cycle Through History – Downtown Bike Tours
Friday, October 29
The Downtown Bicycle tours are back! Join the Texarkana Arts and Historic District for 'A Cycle Through History', to learn more about some many of the historic sites in our historic downtown. Learn more!

AND DON'T FORGET
4. GO VOTE!
Let your voice be heard, go vote! See sample ballot for Nov 2 here.


5. Thanksgiving Sign Painting Class
Monday, October 25
Looking for a fun night out with friends? Come paint a wooden door hanger to make your front door a statement. No experience needed for this class. Each student will receive step-by-step instructions with an experienced local artist.
. Learn more and register here.

6. Movie in the Park – Town that Dreaded Sundown
Thursday, October 28
The Town that Dreaded Sundown, begins at sundown. Bring your own chair. Concessions available. Learn more!

7. Legally Blonde Jr
October 28 – 30
Legally Blonde JR. follows the transformation of Elle Woods as she tackles stereotypes, snobbery and scandal in pursuit of her dreams. Learn more and make plans to attend!

8. Four States Auto Museum Car Show
Saturday, October 30
Make plans to attend this Saturday. Learn more!

9. Beauty Matters – Vote for Beauty!
As downtown Texarkana revitalization progresses, the train station is important in representing both our past and our future as a hub city in the southern United States. Share this nomination with friends to help Texarkana AMTRAK Station exterior and platform area get more votes.

10. Halloween and Fall Activities
All Week
Head over to the goTXK calendar and take a look at all of the Halloween and Fall activities happening this week in Texarkana, USA!
Live Local Music
Head over to the goTXK Community Calendar to take a look at all of the live music happening around Texarkana, USA this week!