University of Arkansas, Hope-Texarkana Organizational Wilbur Honoree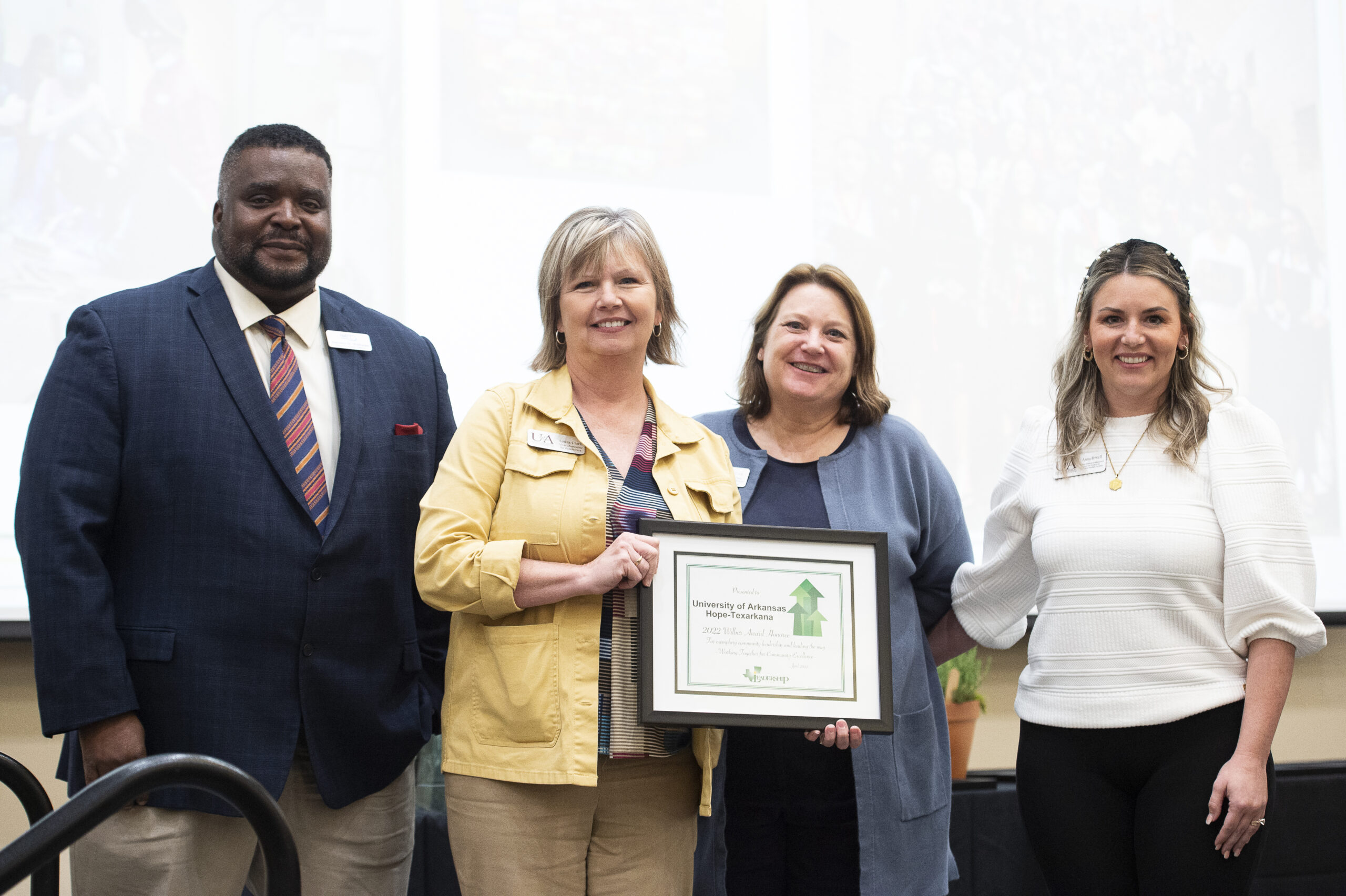 Continuing the Wilbur tradition set from the beginning of the awards thirty years ago, Leadership Texarkana honors and celebrates the individuals and organizations nominated for Wilbur Awards each year, all exemplary models of community leadership that are worth following.

Through a combination of unique, affordable academic programming, the University of Arkansas, Hope-Texarkana increases higher education and workforce skills of our community. UAHT encourages local youth free college and career planning offering students opportunities to complete associates degrees and technical certifications while in high school, also offering low cost college credit hours to local high school students, while providing local networks of business leaders to enhance the likelihood of students remaining in Texarkana. UAHT also has many wonderful programs to address food and clothing insecurities. As a dynamic community of unique and diverse individuals, the college is a cohesive network that works to create a nurturing, accepting and personalized campus to meet the needs of students.

THANKS to UAHT for their commitment to outstanding higher ed resources for Texarkana – and for leading the way to community excellence for Texarkana USA!