Things to do in Texarkana March 20 – March 28, 2023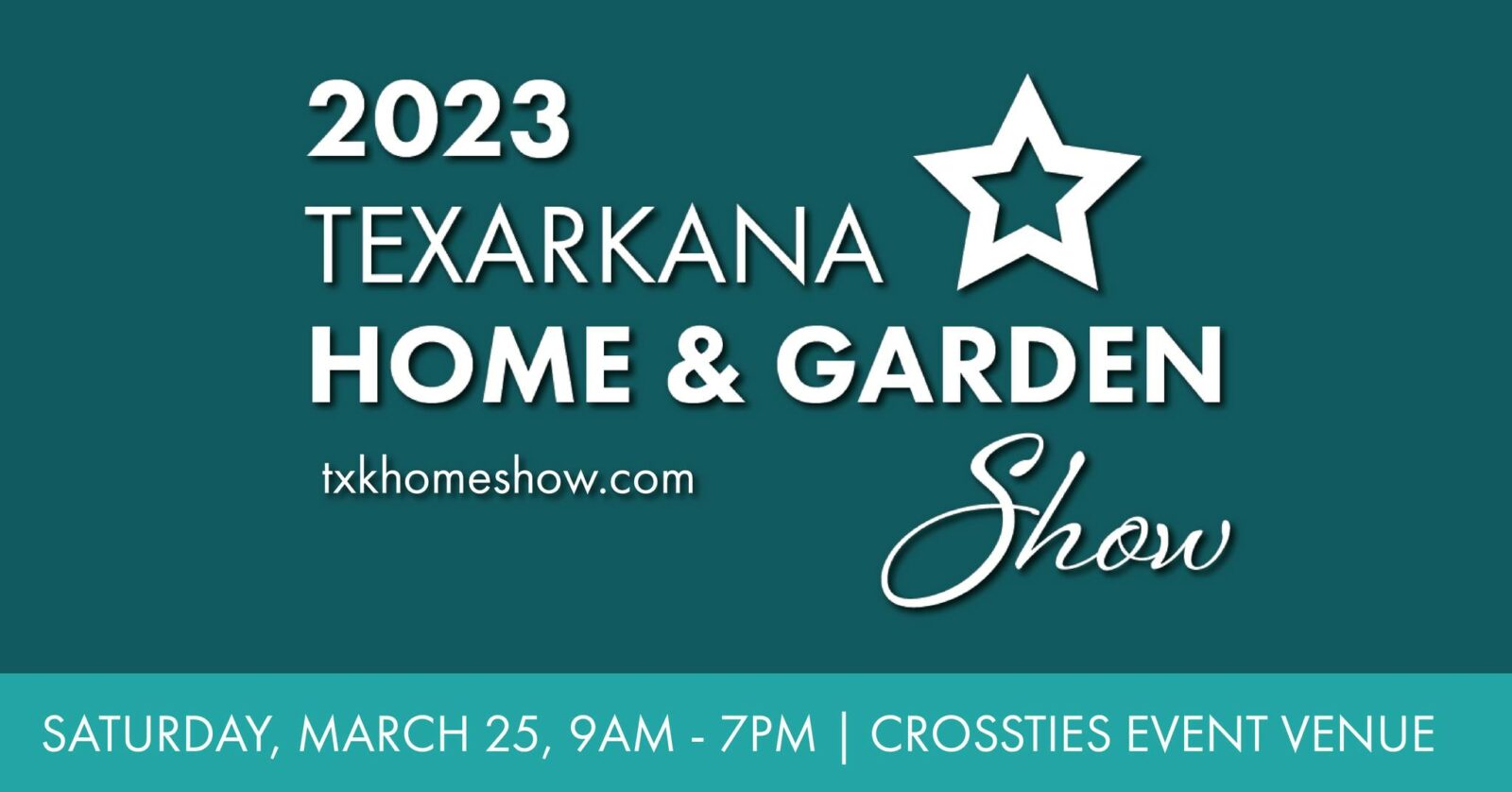 1. 2023 Texarkana Home and Garden Show
Saturday, March 25
Join us for the 2023 Texarkana Home and Garden Show on March 25 in historic downtown Texarkana at the Crossties Event Venue! This is the event that introduces the Texarkana area to local builders, remodelers, home and garden suppliers, and other industry related companies. Get inspiration and advice for your home improvement project! Learn more.

2. 6K4 Water Run/Walk
Saturday, March 25
6K4WATER is a run/walk to raise $ for a non-profit called water-mission that provides clean water solutions around the world. Good run, great cause! Register here.


AND DON'T FORGET
3. Spring Break Mini Camp
Monday, March 20 – Friday, March 24
The Texarkana Arkansas Recreation Center is hosting a Spring Break Mini-Camp March 20 – 24. Fishing skills, bounce houses, rockets, jewelry making, pickleball and much more. Breakfast and lunch provided each day. $100 per child with discounts available for verified low income families. Come let us entertain your little ones for a while. For more information or to register call 870-779-4964 or come by 1 Legion Street. Learn more!

4. Art Bash with TRAHC and Texarkana Recreation Center
Tuesday, March 21 – Thursday, March 23
Spring Break is right around the corner. This year TRAHC and the Texarkana Arkansas Recreation Center are partnering to offer free art classes on March 21-23 from 10-11:30am. Taught by Heather Carr, kids grades 1-5 are welcome to come paint, make new friends, laugh and discover the world of art. FREE! To register call the Texarkana Recreation Center at 870-779-4964. Learn more!
5. Infant Safety and CPR Training
Tuesday, March 21
Join us for Infant Safety and CPR Training Class at Pathway Resource Center from 6:30 – 7:30 PM. 3rd Tuesday of each month. This class will be great for new parents and caretakers of infants. Learn more!

6. Arts on Main Open House Event
Thursday, March 23
Join TRAHC this Thursday for an open house at Arts on Main! Learn more.

7. Spring Plant and Craft Sale at Binning Farm
Saturday, March 25
Join us for our 3rd annual Spring Plant and Craft Sale. We will have multiple vendors with some of the best crafts, food and of course get you plants for that garden you will be starting in the spring. Learn more!

8. Hairstyles on Parade
Saturday, March 25
Join the Texarkana Museums System for Exploring Hair in History: Hairstyles on Parade, a pageant for creative hairstyles! Entrants will present a historically-inspired hairstyle and the audience will vote on who wins "Best Historic Hair 2023!" The competition is open to everyone and we are encouraging contestants to pick a time period for inspiration, then create their own creative version. Learn more!

9. Exploring Hair in History
Saturday, March 25
We will be Re-creating Historic Hair Styles. TMS Curator Jamie Simmons and Mrs. Bobbye Henry from the Arkansas Living History Association will be teaching how false hair pieces were made and how to wear them. Mrs. Henry is a Master Level Living History Performer. Learn more!
 
10. Spend Time Outdoors
Explore one of the beautiful parks in Texarkana, USA! Arkansas Parks | Texas Parks


Live Music
All Week
Head over to the goTXK calendar to take a look at all of the live music happening this week!
Celebrate Sesquicentennial All Year Long
Quarterly calendars and details for individual events will be announced on each of the platforms listed. Currently, the list of events planned by the committee include these events!