TXK kids can learn from a Kennedy Center Teaching artist IN TEXARKANA!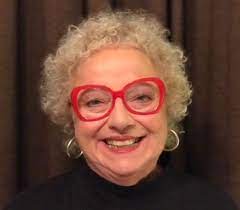 Imagine…your child could have the rare opportunity – IN TEXARKANA – to learn directly from an artist who is a Kennedy Center Teaching Artist…Did You Know – YOU CAN!*

Visual Artist, Kay Thomas, BFA and MFA in ceramics, is one of a small number on the Kennedy Center's national roster of Teacher Workshop Presenters, with over 35 years experience in arts integration. Kay also just happens to live in Texarkana (her hometown), where she is Visual Teaching Artist for TRAHC's ArtsSmart Institute for Learning where she designs integrated art activities for local teachers as well as being a designer/presenter of art workshops for teachers and integrated arts experiences for students Pre K through university throughout Texas, and in Arkansas, Mississippi, California and Pennsylvania. These workshops guide participants in translating concepts from ELA, history, science, and math objectives into visual works of art- sculptures, drawings, and paintings. Thomas emphasizes the value artistic inquiry in developing new classroom teaching strategies and higher order thinking skills.

While most of us were going about our usual business here in late June, Kay was at the Kennedy Center's annual Arts Integration Conference where she presented Drawing to Write: Portraits for the Non Artist to a full session of teachers and administrators from across the country. Using a simple, accessible drawing process, that she first created for teachers right here in Texarkana, attendees created portraits that were used as the inspiration for dialogue, character development, plot, and inference for an original story. Kay has been selected four times to present this workshop and her paper sculpture workshop, which is exactly the same activity that she teaches in our classrooms here and presents as professional development for our teachers.
*Sign up your sons/ daughters for the unique opportunity to learn from the best – and one of the MOST FUN teaching artists IN THE COUNTRY!
THANKS KAY – for being a perfect exemplar of Texarkana's Community of Excellence! You are not only One of a Kind – We are celebrating you because you are also SECOND TO NONE! Another Texarkana superlative worth celebrating!