Toney Favors led the way in Texarkana USA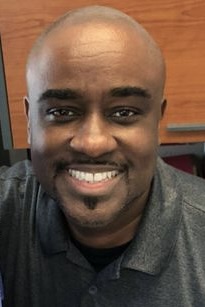 Friday, September 1 may have been the final day of Toney Favor's decades-long tenure as an administrative leader for TAMU-T, but Toney's legacy of servant-leadership in Texarkana will no doubt be evidenced in Texarkana leaders for a time long past his family's scheduled departure to a home nearer his son.

Toney earned his BBA Degree in Business Management and Master of Science Degree in Business Administration from A&M-Texarkana, degrees that he chose for their opportunity for him to help others achieve academic success. To those ends, Toney has served TAMUT for twenty-five plus years in myriad leadership roles and advancing positions to attract and serve TAMUT students. (Toney was the leader who embraced Leadership Texarkana's goTXK resources, seeing firsthand its positive and powerful vehicle for successfully attracting students to Texarkana from Texarkana's big urban centers)

In Fall of 2021, Toney and his wife Michelle made a $25,000 donation to Texas A&M University-Texarkana to establish the Michelle and Toney Favors Endowed Scholarship at Texas A&M University-Texarkana. With both Toney and Michelle being TAMUT graduates, their motivation was straightforward: "We've been very blessed to have had this university in our lives," Toney said. "It's been very good to us, and it was important to both of us that we find a way to give back," he added. "Establishing this scholarship will allow us to help future students at Texas A&M University-Texarkana. It's part of our legacy and we are thrilled to be able to do this for the place that has meant so much to both of us."
Toney is a people person with a heart for giving," said Michelle. "He was that way when I met him and he's never changed." Toney credits most of his accomplishments to his wonderful wife and son, and to his parents who instilled in him that it's a joy to help others, as well as the importance of having integrity, working hard for things you believe in, and most of all being a Christian.
Toney is a giver–of his time, talent and treasure. His history of service to the community includes serving as President for NorthEast Texas Association for Black School Educators, as Member of TISD Diversity Awareness Committee, Board member and Chairman of membership for Leadership Texarkana, as a member of NAACP, the Texarkana Homeless Coalition, member of Texas Association of Collegiate Registrars and as Project Manager for TAMUT Personal Achievement Through Help mentoring program for Men of Color, Advisor for the Multicultural Association and Radiant Organization, Adopt a Highway, as well as serving in leadership roles at Sunset Missionary Baptist Church, and participating in other community events.
As anyone who has worked with Toney knows, the example he provides is in how he manifests his commitment to the cause, regardless of which cause it might be: he is always 100% plus "in" and always with a smile and words of support. Thankfully, example IS contagious, with Toney's leadership legacy no doubt living on in Texarkana, well beyond his departure.
THANK YOU TONEY – for your enduring influence and inspiration in stepping up to lead the way in Texarkana USA!