Featured Leader: Patsy Morriss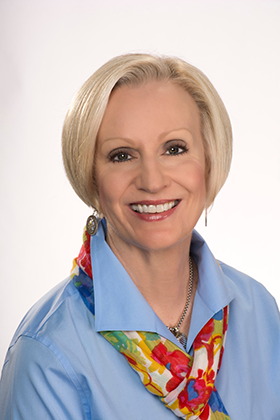 Patsy Morriss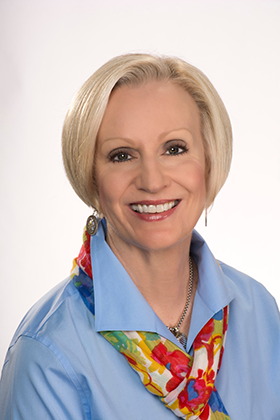 President, Women for TAMU-T
What have you learned most about making a difference in Texarkana (or about your opportunity for community leadership) from being a part of Leadership Texarkana?
I was relatively new to Texarkana when I participated in the program, so I learned a great deal about who's who and what makes the community tick. In order to make a difference, you have to understand what's going on; Leadership Texarkana is the perfect vehicle for achieving that.
What does leadership mean to you?
Wouldn't I be a guru if I could answer that? Leadership involves so many things – inspiring, uniting, motivating, casting a vision and setting an example are just a few.
For what community organization or issue or opportunity do you have a passion and invest your time, talent or money?
My work with Women for A&M-Texarkana is rooted in my belief that the University is good for our community and our region. When it thrives, Texarkana thrives.
If you had one wish and could make a difference of significance in Texarkana (your small corner) what would you do with that one wish and why?
I wish I could figure out a way to erase the history of division between the two sides of our city. We're so much stronger as one united entity. Some of my thoughts on the subject are pretty radical and are always met with the same response: We can't do that. I would love to change that mindset.
What do many people not know about you that you would to share with us? What are some of your passions and hobbies?
I'm not very mysterious. I talk too much for that. My hobby is reading; I belong to two book clubs and also read on my own, so I usually have three books going. (I love my Kindle.) I also enjoy crossword puzzles and the obscure facts I learn from them.
What do you most love to do in Texarkana?
Sit on my patio and look at the trees.
What do you most love about Texarkana, in general?
The southern style graciousness. Everyone is so nice.
Patsy moved to Texarkana fourteen years ago when she married Don Morriss; between them they have two "only" children and three grandchildren. She previously lived in Plano, Texas, where she was associate publisher of Plano Profile magazine. She currently serves as president of the board of Women for A&M-Texarkana and on the board of the Arkansas Affiliate of Susan G. Komen. She and Don are co-lay leaders and members of the choir at Williams Memorial United Methodist Church. She grew up in San Antonio and holds a BFA in journalism from SMU.